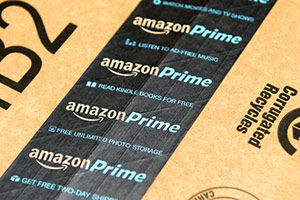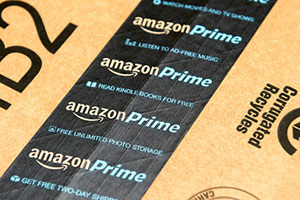 The Amazon stock price today is trading near record highs. AMZN stock has climbed 22.6% year to date and 50% in the last 12 months.
And we think AMZN stock is heading even higher in the long term...
Late last month, the Amazon.com Inc. (Nasdaq: AMZN) stock price pushed through the $800 mark for the first time. Right now, the Amazon stock price today trades at $824, just shy of its all-time high of $847.12.
Because AMZN is near its peak, many investors think they've already missed out on the stock's gains. But we remain bullish on the Amazon stock price today and consider Amazon one of the best long-term investments in the tech field.
And now a number of analysts have recently raised their AMZN price targets, which only strengthens our long-held position on the stock.
Trending Now: This penny stock could double its current price - and also save a dying industry. Click here to learn more...
Here are a few of the Amazon stock price upgrades over the last couple of weeks.
SunTrust raised its AMZN price target to $850 to $800. SunTrust said AMZN continues to benefit from its Prime membership along with growth in its web services division.
Morgan Stanley hiked its Amazon stock price target to $950 from $800. The investment bank estimates more than 35% of U.S. households use Amazon's Prime membership service, but that number continues to grow steadily.
Maxim Group boosted its AMZN price target to $940 from $825. The firm believes Amazon will only continue to disrupt the tech and retail sectors.
Cantor Fitzgerald raised its AMZN price target Wednesday to $1,000, a 20% upside from current levels. The firm noted the e-commerce market continues to grow, AMZN Prime continues to add value, and strong holiday sales are expected this season. Additionally, Amazon's AWS cloud unit is so profitable that it allows Amazon to invest in other areas.
Here's our long-term outlook for Amazon and why the gains in the Amazon stock price today are just the start...
Amazon Stock Price Today Is Climbing and Will Head Higher