By my count, there are no less than 180 currencies circulating as legal tender in the world today. There are several dozen alternative and digital currencies in play, although how useful they are remains debatable.
But for the time being, just five currencies – the Big Five – fuel the global economy. They are, in order:
gold (anyone who tells you gold is a commodity and not a currency is an idiot – probably a dangerous one, like Ben Bernanke);
the U.S. dollar;
the euro;
the Chinese yuan; and
the Japanese yen.
These are different currencies, of course, but no currency is an island unto itself; nothing operates in isolation. Each of these currencies impacts and pressures the others, along with a whole host of "minor player" currencies, like the Australian dollar or Swiss franc.
I won't sugarcoat this: In the long view, central bankers run amok will eventually succeed in their collective Don Quixote-like quest of destroying the value of paper money, leaving gold as the only currency left standing – or worth owning.
Until that day (which just might get here sooner than you think), these currencies will go up and down relative to one another in a kind of domino effect.
And that's precisely where the most profitable trades are…
These Currencies Are Going to Rise
The same central bankers that seem hell-bent on destroying paper currency are in part responsible for the near- and intermediate-term movements of their currencies. There are other reasons why currencies fluctuate, of course, but monetary policy (or lack thereof) is a huge catalyst for movement.
Let me show you which currencies I think are heading up and a how to profit from that.
Currency Buy Recommendation No. 1: Gold
Gold has a bright future ahead of it. It sits at around $1,255 an ounce today, but it's not unreasonable to expect it to hit $4,000 to $5,000 an ounce the next few years and decades. It is the ultimate anti-paper currency. It is insurance against the destruction of the dollar (and all other paper currencies) by central bankers. The destruction of the value of paper money is a certainty, like death and taxes.
Since President Richard Nixon took the United States off the gold standard in the early 1970s, the U.S. dollar has lost more than 90% of its value against gold. I believe before central banks are done with their monetary experiments that are destroying the world, the U.S. dollar will lose another 90% or more of its purchasing power against gold.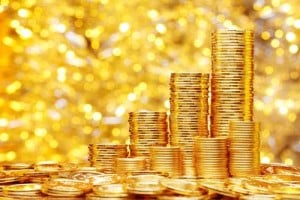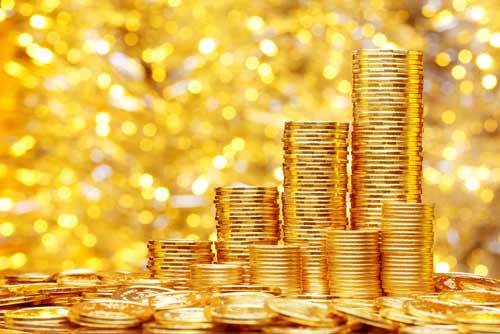 What's more, Federal Reserve Chair Janet Yellen, as well as European Central Bank President Mario Draghi and Bank of Japan Governor Haruhiko Kuroda, have publicly stated that they want inflation to rise. That means that they want the value of paper money to fall. While official inflation statistics say that inflation is low, real-world prices are rising quickly. These central bankers are completely failing in stimulating economic growth, but they are succeeding in destroying the value of paper money.
Gold will quite simply protect you from what they are doing; against the inflation that is destroying the value of the currency in your wallet right now, as well as the value of your stocks and bonds that are denominated in those paper currencies.
There are a number of ways to own gold.
Join the conversation. Click here to jump to comments…
About the Author
Prominent money manager. Has built  top-ranked credit and hedge funds, managed billions for institutional and high-net-worth clients. 29-year career.