Penny stock investing can be extremely lucrative, if you know where to look. Of course, finding the top penny stocks to watch now is also very difficult, since many of these companies are not good investments.
Today, we're going to give you some top penny stocks worth watching now. And these are not stocks that trade "over the counter" or on the Pink Sheets.
Before we get into the top penny stocks to watch now, here are our top picks on how to find the best penny stocks on the market…
Find the Right Risk Tolerance
Investors must first realize that penny stocks are one of the most volatile classes of investments. Even the top penny stocks to watch now can be extremely volatile.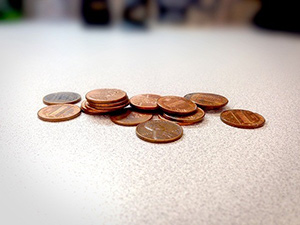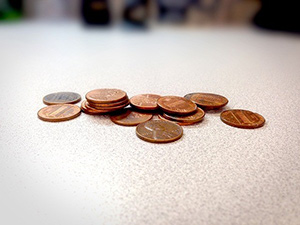 That's why penny stock investors need to be prudent in their portfolio allocation. No more than 2% of one's portfolio should ever be invested in any one penny stock. In total, penny stocks should constitute only a very small amount of the portfolio.
Also, investors considering penny stocks should ensure that they have strong risk tolerance. Try this experiment. Imagine that your penny stock investments fall 25% tomorrow. How would you respond?
If you start to panic, then penny stock investing may not be right for you.
But having the right risk tolerance isn't the only thing to consider when analyzing the top penny stocks to watch.
Trending Now: Get the Best Investing Research Today to Grow Your Money
Here are three more tips to consider before investing in penny stocks.
Stick to Major Indexes When Targeting the Top Penny Stocks to Watch Now
Most penny stocks are listed on the Over the Counter Bulletin Board or the Pink Sheets. However, some are listed on the major exchanges such as the NYSE and the Nasdaq. Stick with those.
Why? The major exchanges have more stringent reporting requirements. Penny stock scams are not uncommon. They may look like solid stocks, but many of them are nothing more than shell companies with little financial reporting and almost no assets. Ultimately, investors pay the price for those scams.
That won't happen on the major exchanges, because the companies listing their stocks on the NYSE or Nasdaq must adhere to much stricter regulations…
Perform the Proper Research When Penny Stock Investing
Performing the proper research is the most important part of penny stock investing. Would you buy any other stock without knowing anything about it? Purchase a T-bill without checking its yield and forecasts of interest rates? Buy a precious metal without researching what Wall Street thought was going to happen going forward?
Penny stocks may be a different investment class, but they're no different in that regard.
Look to see if there's an annual report or 10-K. If not, look for a website that explains products, sales, personnel, and plans. None? Then write or call for information.
Do not invest without understanding the company. And if you can't find information, this is not a penny stock you should be investing in.
Does This Penny Stock Have Buyout Potential?
Many penny stocks performing research and development for innovative products or products that are in a testing stage.
This is frequent with biotechnology and technology companies. If the products are successful, they can garner a great deal of interest from the big fish in the pharmaceutical industry and the established tech titans.
Top Stories: These are the three best dividend stocks to buy in 2016…
There's no better trigger for a penny stock price surge than news of a buyout. If a larger company or two is bidding up the price of a penny stock in your portfolio, you can bank massive profits.
Now that we've gone over some of the best tips for finding penny stocks, here are two of the top penny stocks to watch now…
2 of the Top Penny Stocks to Watch Now