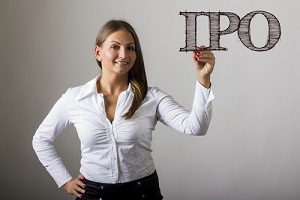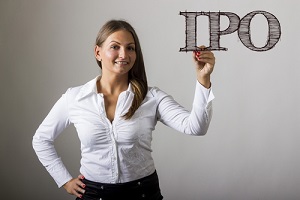 For the third week of October, there are four companies on our upcoming IPOs calendar. These companies could raise a combined $533 million, according to Renaissance Capital, a manager of IPO-focused ETFs.
Two of the upcoming IPOs this week are in the healthcare field, one is in the construction industry, and the other is in the communication sector.
Seeking to raise $368 million, the largest upcoming IPO this week is Forterra Inc. (Nasdaq: FRTA).
Forterra was formerly known as Hanson Building Products and changed its name in October 2015.
Forterra works with builders on a variety of projects, ranging from sewer systems, roadways, runways, and subdivisions. Forterra provides these builders with bridge systems, pipes, drainage technology, utility solutions, and other products.
According to its website, Forterra is one of the biggest light and heavy building products manufacturers in the construction industry.
It employs more than 5,500 people, and it operates more than 95 facilities.
And the company has had numerous acquisitions this year, including:
Sherman-Dixie Concrete Industries
U.S. Pipe
Bio Clean Environmental Services Inc.
Modular Wetland Systems Inc.
Forterra will sell FRTA shares between $19 and $21 per share.
For the week of Oct. 17, these are the three other companies listed to go public on our upcoming IPOs calendar. Here's what you need to know about each deal...
3 Upcoming IPOs This Week
The Full Spectrum Inc. (Nasdaq: FMAX) IPO was scheduled for early September, but the FMAX IPO is now listed as day-to-day, according to 247WallSt.com.
We will continue to list FMAX on our upcoming IPOs calendar until it goes public.
Trending: The Uber IPO Date Just Hit a Major Roadblock
Full Spectrum designs and sells products for private cellular networks. The company hopes to raise $15 million by selling shares between $7 and $9.
Continue reading to learn about the other two upcoming IPOs for this week...
CRISPR Therapeutics (Nasdaq: CRSP) is a company focused on gene editing and is headquartered in Switzerland. Its research and development (R&D) operations are located in Cambridge, Mass.
CRISPR focuses on developing gene-based medicines for diseases. Its proprietary gene-editing platform, CRISPR/Cas9, uses technology for precise and direct changes to genomic DNA.
According to its website, CRISPR has a partnership with Vertex Pharmaceuticals and Bayer AG to create therapeutics.
This is the third gene-editing IPO in 2016, according to Renaissance Capital.
CRISPR hopes to raise $75 million by selling shares of CRSP between $15 and $17 per share.
IRhythm Technologies Inc. (Nasdaq: IRTC) provides devices and analysis for detecting cardiac arrhythmias.
The company sells peel-and-stick heart-monitoring patches. These patches are used to detect cardiac irregularities, which could potentially help prevent strokes.
The "ZIO Patch" is unique from other heart-monitoring systems. It is maintenance-free and doesn't require boxes or wires to hang on a patient's body. It allows users to wear it while exercising, showering, and sleeping.
It's able to continuously record heart rhythms, storing up to 20,000 minutes of beat-to-beat heart data. This helps doctors diagnose heart rhythm issues, oftentimes without requiring additional testing.
IRhythm plans to raise $75 million by selling shares between $13 and $15 per share.
Up Next: Turbocharge your investing returns with our top 5 money-making investment reports. Get them now - they're absolutely free. Click here...
Follow us on Twitter @moneymorning and like us on Facebook.