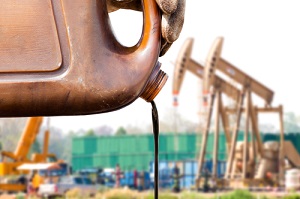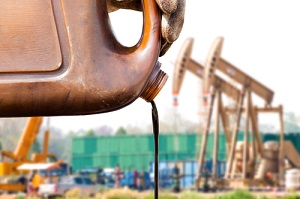 The biggest question we're receiving from readers this morning is "what is the price of crude oil today?" That's because crude oil prices have been extremely volatile this month.
The price of WTI crude oil today reversed earlier losses and was up $0.12, or 0.24%, at $50.46 a barrel just before Wall Street's opening bell. Brent crude oil prices were up $0.17, or 0.33%, at $52.12 a barrel.
The biggest factors moving oil prices this month have been a strong dollar, oversupply concerns, and worries that next month's OPEC meeting will not result in a production cut.
Editor's Note: Get the Best Investing Research Today to Grow Your Money
Here's a closer look at how those three factors are moving oil prices today…
What Is the Price of Crude Oil Today, and What Is Moving It?
The first factor moving oil prices today is the stronger dollar. The greenback is trading at a seven-month high and was last up $0.07 at $88.53, according to The Wall Street Journal Dollar Index. Oil is traded in dollars, so a rising dollar makes oil more expensive for traders holding other currencies.
The second issue is supply concerns. The number of active oil rigs in the United States rose last week by four to 432. That marked the 16th week of an increasing rig count. The U.S. rig count is a key barometer of activity in the sector. More rigs coming on line means higher oil production.
And the third issue is OPEC. OPEC members have been saying in recent weeks they are close to finalizing a deal to cut production. OPEC members have a preliminary agreement to trim output to a maximum of 33 million barrels a day from the current 33.4 million barrels. Yet many remain skeptical the 12-member oil cartel will be able to reach an agreement when it meets in Vienna on Nov. 30. The group has failed several times during previous attempts to limit production.
Another key concern is that even if OPEC does reach a deal to cut or cap production, it will do little to correct the oversupply issue that has been plaguing oil markets since the summer of 2014.
Production from OPEC countries is at record levels. Meanwhile, output by Russia surged to 11.1 million barrels per day in September. That was the highest level from the non-OPEC player in decades.
And then there's increasing production in the United States…
U.S. crude oil production has come down slightly from record highs, but it still sits at 8.7 million barrels per day as of August 2016, according to the EIA. And that's just shy of the record high production of 9.6 million barrels per day from April 2015.
Despite the worries, prospects for a cut from OPEC have put a floor under the price of crude oil in the short term. Analysts say this should be enough to keep oil prices trading in a narrow range of $48 to $53 per barrel until the late November meeting.
For now, traders are betting on higher oil prices. Net long oil positions have been rising since mid-September, according to CTFC Commitment of Traders data.
OPEC will remain in focus over the next month as investors prepare for the next OPEC meeting. And according to Money Morning Global Energy Strategist Dr. Kent Moors, Saudi Arabia has been making some very strange moves leading up to the meeting. And they could have a major impact on crude oil prices…
Follow us on Twitter @moneymorning and like us on Facebook.
Related Articles: