Seven miles from Paris' city center, where I'm sitting right now, lies Le Bourget, a little hamlet of barely 13,000 residents. Until recently, it was best known as the location of the French Air and Space Museum.
But at the end of last year, this area became famous for something quite different.
On Dec. 12, 2015, representatives from 195 countries gathered in Le Bourget to negotiate and sign the Paris Climate Agreement, which covers greenhouse gas emissions, changes in energy structures, and energy finance.
As of the EU's acceptance this month, over 190 members of the United Nations Framework Convention on Climate Change (UNFCCC) have signed – and 81 have ratified – the agreement. That's enough for the treaty to enter into force on Nov. 4.
Now, regardless of what you might think of climate change, the Paris agreement is here, and it's about to become legally binding. Whether we like it or not, we have to prepare for it.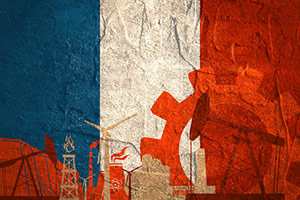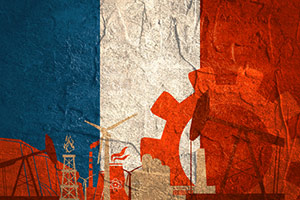 And there's no better place to find out what the deal means than Paris, the home of the International Energy Agency (IEA) and numerous financial institutions playing the energy game. But the consensus on the accord here in Paris took me by surprise.
On the one hand, there was near-unanimous agreement with one half of the climate deal. But almost no one liked the other half.
And that shows exactly how the Paris Climate Agreement will change energy markets…
With Nuclear Power, France Has a Head Start
I've found much more support for the agreement among my energy contacts here in Paris that I expected – at least when it came to the effort to reduce reliance on hydrocarbons like oil, natural gas, and coal.
More from Dr. Moors: My Bold 2017 Oil Price Forecast (and Today's Most Profitable Energy Play)
Officially, last year's Paris summit was the 21st session of the UNFCCC membership, and the conference had been working towards this deal for more than 20 years. As Article 2 of the Paris agreement states, its objectives are three-fold:
(a) Holding the increase in the global average temperature to well below 2°C above pre-industrial levels and to pursue efforts to limit the temperature increase to 1.5°C above pre-industrial levels, recognizing that this would significantly reduce the risks and impacts of climate change;
(b) Increasing the ability to adapt to the adverse impacts of climate change and foster climate resilience and low greenhouse gas emissions development, in a manner that does not threaten food production;
(c) Making finance flows consistent with a pathway towards low greenhouse gas emissions and climate-resilient development.
Signatory countries also aim to reach "global peaking of greenhouse gas emissions as soon as possible.
At least, that's the idea.
As my colleagues here are quick to point out, both France as a whole and Paris in particular had already embraced the fuel concerns addressed by last year's climate accord. France already leads the world in generating electricity from nuclear plants. About 75% of the country's power comes from that source, although there are moves to reduce it to 50% by 2025 with the introduction of more renewable power.
This commitment to nuclear power is quite remarkable. It has made France more energy self-sufficient than any other member of the EU, contributing to a rather secure ongoing policy of energy security.
But that's not the only benefit to France's nuclear strategy…
Join the conversation. Click here to jump to comments…
About the Author
Dr. Kent Moors is an internationally recognized expert in oil and natural gas policy, risk assessment, and emerging market economic development. He serves as an advisor to many U.S. governors and foreign governments. Kent details his latest global travels in his free Oil & Energy Investor e-letter. He makes specific investment recommendations in his newsletter, the Energy Advantage. For more active investors, he issues shorter-term trades in his Energy Inner Circle.