(Kitco News) – Global stock markets were mostly higher Tuesday, ahead of a key U.S. inflation report due out shortly. The U.S. consumer price index for September is forecasted to rise by 0.3%, year-on-year. U.S. stock indexes are pointed toward higher openings when the New York day session begins.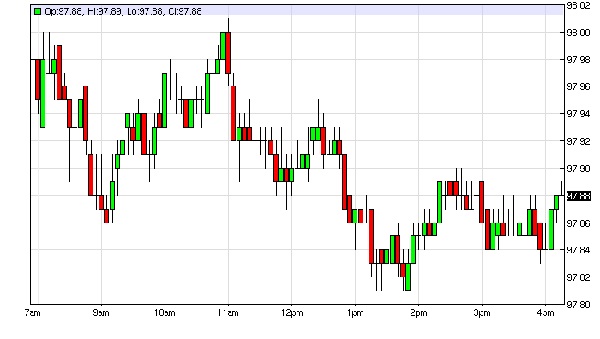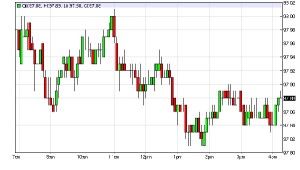 Gold prices are also higher on short covering and bargain hunting, and amid bullish outside markets. Higher crude oil prices Tuesday are also bullish for world equity markets and for the other raw commodity markets. Nymex crude is trading above $50.00 a barrel. The other outside market finds the U.S. dollar index trading lower on a corrective pullback after hitting a seven-month high on Monday.
With many market watchers thinking the Federal Reserve is on the verge of raising U.S. interest rates, inflation data worldwide will be more closely watched. U.K. consumer prices in September rose at the fastest pace in two years, the Office for National Statistics said Tuesday. The U.K. CPI reading was up 1.0%, year-on-year, for the highest monthly rise in two years.
In other overnight news, China's bank lending increased significantly in September, with much of the loans going to home buyers.
World bond markets stabilized Tuesday after those markets in Asia and Europe were under pressure Monday.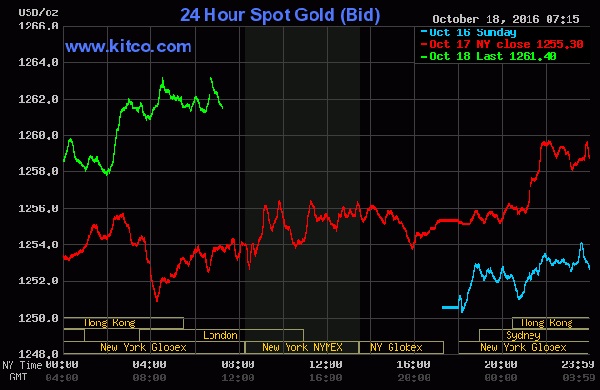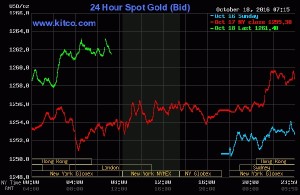 U.S. economic data due for release Tuesday includes the weekly Johnson Redbook and Goldman Sachs retail sales reports, Treasury international capital data, the consumer price index, real earnings and the NAHB housing index.
Overnight, spot gold prices on Kitco.com trended modestly higher away from key support at $1,250 an ounce, hitting a session low at $1,257.60 and resistance at $1,264.40.
By Jim Wyckoff, contributing to Kitco News; jwyckoff@kitco.com
Follow Jim Wyckoff @jimwyckoff