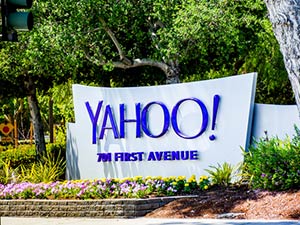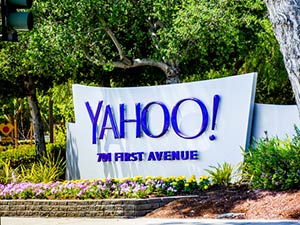 The Yahoo earnings report for Q3 2016 will be released after the bell today (Tuesday). Here's what you need to know now ahead of the Yahoo earnings report today…
Yahoo! Inc. (Nasdaq: YHOO) is expected to post earnings per share (EPS) of $0.14. That's up from EPS estimates of $0.13 three months ago, but down 4% year over year (YOY). Revenue is expected to have grown 7% YOY to $1.306 billion.
While this Yahoo earnings report will be closely watched, there won't be a lot of information for investors to find…
That's because Yahoo canceled a conference call to discuss earnings. The company is proceeding cautiously with its pending acquisition by Verizon Communications Inc. (NYSE: VZ).
Profit Opportunity: The Subprime Auto Loan Market Is About to Collapse – Here's How to Profit
Verizon CEO Lowell McAdam said last week he expects regulators to approve the deal between December and February. Verizon agreed in July to buy Yahoo for $4.83 billion. Verizon also assumed $1.1 billion in employee compensation costs, taking the total cost to nearly $6 billion.
While that's a high price tag, it's a shadow of what Yahoo was once worth. At its peak, the internet pioneer was valued at more than $100 billion.
Yet even after that bargain basement price, Verizon may be suffering from buyers' remorse…
Yahoo Earnings Today: Will the Yahoo-Verizon Deal Change?
Reports surfaced last week that Verizon may try to have its purchase price for Yahoo reduced to $1 billion.
The biggest issue has been the recent Yahoo hack and how the company handled it…
In late September, Yahoo confirmed that data "associated with at least 500 million user accounts" had been stolen. The hack took place in late 2014, and is one of the largest cybersecurity breaches ever.
Yahoo said it believes a "state-sponsored actor" was behind the attack. That means the individual or individuals behind the attack acted on behalf of a government. Information stolen includes names, email addresses, telephone numbers, birth dates, and passwords.
Cybersecurity experts say a breach of this scale will be felt for years.
In the wake of the breach, U.S. Sen. Richard Blumenthal (D-CT) called for tougher legislation to make sure companies properly and promptly notify consumers when their data has been compromised.
Verizon officials said last week that there is a "reasonable basis" that the hack of Yahoo email accounts is "material" to Verizon's acquisition. That could open the door to renegotiating terms or scrapping the acquisition entirely.
The deal includes a clause stating that Verizon can withdraw if a new event has a major impact on the company's business, assets, or properties.
Investors hoping to hear an update on the Yahoo-Verizon deal will likely have to wait. While Yahoo said supplemental Q3 financial data will be available on its website following the earnings report, little is expected regarding the pending transaction with Verizon.
At $41.66, the Yahoo stock price is down 4.6% over the last month. However, YHOO is still up 25.26% year to date, as acquisition rumors sent the stock soaring at the beginning of the year.
Get Our Top Profit-Building Strategies: Our top 5 investment reports to grow your money like never before are right here – and they're absolutely free. Read more…
Follow us on Twitter @moneymorning and like us on Facebook.
Related Articles: