About the only good news that emerged over the past week is that we are one week closer to the end of the most disgusting presidential election in American history. While other elections may have involved similar descents into the depths, one would have hoped that American democracy had evolved to a more constructive point by 2016. Alas, the opposite is true and the country is now barreling toward political and economic disaster. The outcome of the election will be a more deeply divided government that continues its unconstitutional expansion and violation of liberty through fiat rather than the consent of the governed and crushes the economy under a growing weight of taxes and regulation.
With the prospects of a Clinton victory rising, a result the markets and establishment are rooting for, it therefore seems curious that stocks have been selling off the last two weeks. Last week stocks were off for the second consecutive week. The Dow Jones Industrial Average fell 102 points, or 0.6%, to 18,138.38, while the S&P 500 lost 1%, or 21 points, to 2,132.98. The Nasdaq Composite Index fell 1.5% to 5,214.16.
But why?
Contrary to what you might think, it's nothing to do with politics. But it's everything to do with the establishment.
Here's what's going on…
The Real Reason Markets Are Precarious Right Now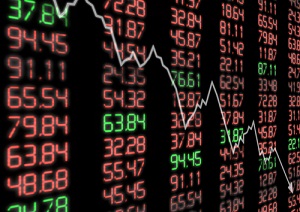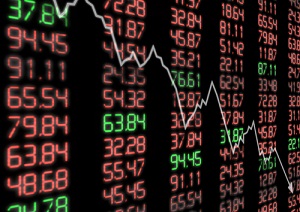 In the face of low-rent politics and the wholesale sell-out by the media of any pretense of journalistic ethics, high levels of investor complacency should be alarming to people. More than ever, investors must ignore what they are told by the so-called "establishment" and seek out information from the rare truth-tellers whose only agenda is to help them protect their capital from Wall Street and Washington.
Don't Miss: How to Prepare for the Market's Super Crash
That job is going to become even more difficult in the years ahead as the Federal Reserve stumbles around in the dark trying to undo the damage wrought by its destructive policies. Fed Chair Janet Yellen's recent comments, among her most idiotic ever, stating that the Fed may be willing to allow inflation to overheat when asset inflation has been raging for years demonstrates the profound incompetence and corruption of the people in charge.
The truth is, financial conditions are tightening as the odds of a Fed rate hike in December continue to rise. And that's not all…
Join the conversation. Click here to jump to comments…
About the Author
Prominent money manager. Has built  top-ranked credit and hedge funds, managed billions for institutional and high-net-worth clients. 29-year career.