I'm staying at the Peninsula Hotel in the 16th arrondissement of Paris right now. It's one of the city's most affluent neighborhoods and centrally located among some of Paris' most popular historic landmarks. For instance, just downstairs from where I'm sitting is "Le Bar Kléber," where U.S. Secretary of State Henry Kissinger signed the Paris Peace Accords that ended the Vietnam War.
But I'm not here for the history. This trip is about the future of energy markets, and the Paris Climate Agreement that was signed barely seven miles from here, in the small town of Le Bourget.
You see, as of the European Union's acceptance of the agreement this month, more than 190 members of the United Nations Framework Convention on Climate Change (UNFCCC) have signed the agreement, and 81 members have ratified it. That's enough to bring the treaty into force on Nov. 4.
Now, regardless of how you may feel about climate change, the Paris Agreement is fact – soon to become a legally binding one. The rules covering greenhouse gas emissions are going to change, but most importantly for investors, we'll see changes in energy markets and finance.
It makes good sense to prepare for these changes, and I'm in Paris to help you do just that. The City of Light is home to the International Energy Agency and many of the biggest players in the global energy game.
This city, and France as a whole, are at the leading edge of an energy trend – one that the Paris climate pact will only intensify.
It's going to change a lot, but we should see the most profitable changes here first…
With Nuclear Power, France Has a Head Start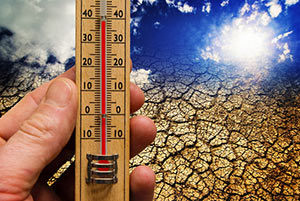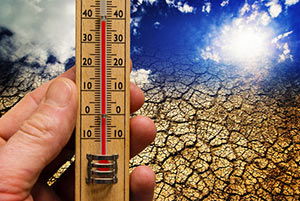 I've found much more support for the agreement among my energy contacts here in Paris than I expected – at least when it came to the effort to reduce reliance on hydrocarbons like oil, natural gas, and coal.
Officially, last year's Paris summit was the 21st session of the UNFCCC membership; the conference had been working towards this deal for more than 20 years.
As Article 2 of the Paris agreement states, its objectives are threefold:
(a) Holding the increase in the global average temperature to well below 2°C above pre-industrial levels and to pursue efforts to limit the temperature increase to 1.5°C above pre-industrial levels, recognizing that this would significantly reduce the risks and impacts of climate change;
(b) Increasing the ability to adapt to the adverse impacts of climate change and foster climate resilience and low greenhouse gas emissions development, in a manner that does not threaten food production;
(c) Making finance flows consistent with a pathway towards low greenhouse gas emissions and climate-resilient development.
Signatory countries also aim to reach "global peaking of greenhouse gas emissions as soon as possible."
Join the conversation. Click here to jump to comments…
About the Author
Dr. Kent Moors is an internationally recognized expert in oil and natural gas policy, risk assessment, and emerging market economic development. He serves as an advisor to many U.S. governors and foreign governments. Kent details his latest global travels in his free Oil & Energy Investor e-letter. He makes specific investment recommendations in his newsletter, the Energy Advantage. For more active investors, he issues shorter-term trades in his Energy Inner Circle.