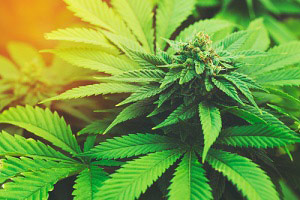 CBIS stock, or Cannabis Sciences Inc. (OTCMKTS: CBIS), is up another 13% today (Thursday) after it soared 30% Wednesday.
Based in Colorado Springs, Colo., Cannabis Sciences develops a wide range of cannabinoid-based pharmaceutical products. CBIS stock is running ahead of the multistate marijuana legalization vote on Nov. 8.
And this is just the most recent surge for Cannabis Sciences stock. The CBIS stock price is now up 310% year to date.
CBIS stock is still a speculative penny stock. Right now, shares of CBIS trade for $0.06.
As many as nine states (a record number) will have marijuana initiatives on ballots when voters head to polls on Election Day.
Voters in five states will also have the chance to vote on whether they want to legalize recreational use of marijuana. Those five states are California, Arizona, Nevada, Massachusetts, and Maine.
SPECIAL: Millions Could Make a Fortune on These 30 Pot Stocks Come Nov. 8
Meanwhile, voters in Florida, Arkansas, and North Dakota will vote on whether their states will begin large-scale medical marijuana programs. In Montana, voters will cast ballots to decide if restriction on their state's existing marijuana programs should be loosened.
Marijuana legalization proponents say every election cycle that marijuana has been on the ballot has provided advocates with more experience. They say it has also created more interest for their campaigns.
To date, four states and the District of Columbia have legalized recreational marijuana use via voter referendums. Twenty-five states have approved medical marijuana programs.
States that have legalized marijuana are enjoying a spike in revenue thanks to "green taxes." For example, Colorado took in $70 million from marijuana taxes in fiscal year 2014-2015.
As the number of states legalizing marijuana grows, so does interest and investment in the marijuana market. Here's what that means for marijuana stocks and the CBIS stock price...
CBIS Stock Soars as Marijuana Legalization Comes into Focus
[mmpazkzone name="in-story" network="9794" site="307044" id="137008" type="4"]
The legal marijuana market in the United States is expected to reach $7.1 billion this year, up 26% year over year (YOY). That's according to a report by New Frontier and ArcView Market Research.
Legal adult recreational marijuana sales surpassed $998 million in 2015, up from $351 million in 2014.
That was an astounding 184% YOY increase. And to put those figures into perspective, last year's marijuana sales topped those of Girl Scout Cookies. Girl Scout Cookie sales totaled $776 million in 2015.
Legal marijuana is the fastest-growing industry in the United States. And should legalization extend to all 50 states, marijuana could become larger than the organic food industry, according to the ArcView report.
The report projects that by 2019, the collective marijuana market will spur an industry worth almost $11 billion annually.
So you can see why shares of low-cost marijuana stocks like CBIS are surging. But CBIS is still a very risky bet on the lucrative pot industry.
However, Money Morning experts have pinpointed 30 other marijuana stocks that could skyrocket following the Nov. 8 vote on marijuana legalization. Here's the full list and the massive opportunity these pot stocks present...
Follow us on Twitter @moneymorning and like us on Facebook.
Related Articles: