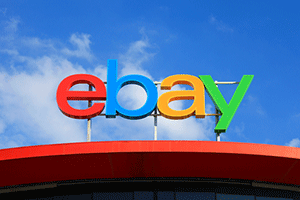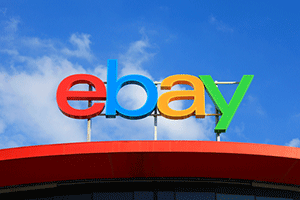 Investors have been asking us "why is eBay stock down today?" as shares of the e-commerce company are down more than 11% below $29 Thursday.
The eBay Inc. (Nasdaq: EBAY) stock price is declining today because the company reported weaker than expected Q4 guidance. That's despite the fact it posted better than expected Q3 earnings.
Here are the key details from the eBay earnings report released after Wednesday's close...
Why Is eBay Stock Down: Behind the Numbers
EBay posted Q3 earnings per share (EPS) of $0.45. That beat analysts' estimates of $0.44.
Revenue came in at $2.22 billion, ahead of the projected $2.19 billion.
Revenue at its StubHub unit rose 32% to $263 million.
Gross merchandise volume (GMV) - a key measure of the dollar value of everything sold on eBay - totaled $20.1 billion. That was up 5% year over year. But it was less than the $20.3 billion expected.
EBay added more than 1 million new buyers in Q3, taking its global active buyers total to 165 million.
The e-commerce company is sharpening its brand focus via several marketing pilots. For example, eBay will advertise on TV this holiday season, something it hasn't done since 2014.
EBay is also excited about mobile, as customers' reviews trended higher. The company recently released its fifth mobile update.
EBay expects adjusted EPS of $0.52 to $0.54 for the crucial holiday season. That was near the low end of analysts' forecast for $0.54.
That last figure is the biggest reason eBay stock is tanking today. Investors aren't the only ones concerned with the eBay stock price; a number of analysts have also downgraded the stock.
While eBay has name recognition in the United States, we've been targeting a different e-commerce stock. And our pick looks like an even stronger buy after today's drop for eBay stock...
Avoid the Tanking eBay Stock, Buy This One Instead