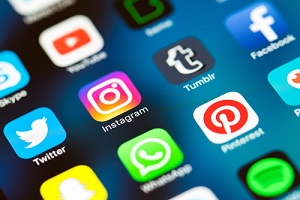 It's true that the stock price of Facebook is trading at all-time highs at $130 per share, but there are even more gains ahead. In fact, we've found five specific catalysts that could nearly double the Facebook stock price from here.
That's why we have such a bold Facebook stock price prediction.
But before we get to the five catalysts and our bold prediction, we wanted to show our readers why Facebook Inc. (Nasdaq: FB) stock has climbed 242% since its 2012 IPO...
Why the Stock Price of Facebook Has Climbed 242% Since 2012
The IPO price of Facebook stock was $38, and it opened at $42.05 per share to the public on May 18, 2012.
But there were technical issues the day of the IPO…
Facebook stock should have traded at 11 a.m. on the day of the IPO, but was delayed 30 minutes. And when investors could trade, the stock price of Facebook was higher than investors had placed orders for.
Some trades reportedly didn't go through at all.
Wall Street was already skeptical of social media companies going public because of failures like MySpace and Friendster. And the botched Facebook IPO only raised their concerns.
By Sep. 4, 2012, the Facebook stock price opened at an all-time low of $18.08 per share.
But long-term shareholders who have held on to Facebook stock and bought on the dips have been rewarded…
You see, CEO Mark Zuckerberg turned his dorm-room creation into a service over 1 billion people use daily.
More importantly, though, he knew how to monetize his social media site.
Because Facebook has such a massive and engaged audience, advertisers started flocking to Facebook instead of advertising on traditional platforms like television, radio, and newspapers.
Editor's Note: If you're a Facebook shareholder, here's everything you need to know about the approved 3-for-1 stock split… 
According to Statista, advertising spending on cable only grew by 8%, magazine ad spending decreased by 7.9%, and newspaper ad spending decreased by 23.5% from August 2015 to August 2016.
However, digital social media spending increased by 53.1%.
As of March 2, over 3 million businesses around the world advertise on Facebook. That helped Facebook record $6.44 billion in revenue for Q2, a 59% increase year over year.
This massive revenue growth has allowed the FB stock price to climb 242% since its IPO in 2012.
But if you want to invest in the social media giant now, you need to be forwarding looking. And these are the five revenue sources that will help the stock price of Facebook reach our bold prediction…
The Stock Price of Facebook Will Climb Thanks to Five Sources