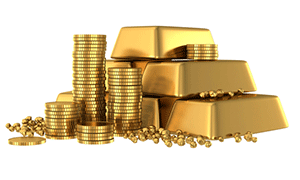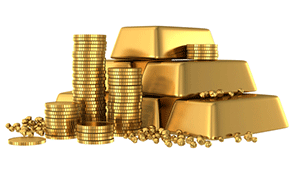 Money Morning Resource Specialist Peter Krauth has made a major gold price prediction for Q4 2016 you can't afford to miss. Investors who have watched the price of gold climb during 2016 may be wondering if the price can climb any higher. The answer is an emphatic yes.
Krauth forecasts a huge increase in gold prices by the end of the year, all the way up to $1,500 per ounce. That's a rise of 18.5% from current levels.
Think that's a lofty prediction? Well, Krauth's gold price prediction for 2020 is stunning.
Krauth has identified three major catalysts for his gold price prediction. Here are the primary catalysts for both his short- and long-term gold price predictions.
Gold Price Prediction: Double-Digit Gains by 2017
Gold has seen one of its best years ever in 2016. The first quarter, in fact, saw the yellow metal's best performance in 30 years as it rocketed up more than 19% since the start of the year. The S&P 500, by contrast, fell over 5% in the first two months of the year.
Gold stocks have also far outpaced the broader markets. So what makes Krauth so confident gold prices will continue to rise?
There are three main reasons for Krauth's confidence.
The first is strong and rising gold coin sales. In Q2 2016, sales of American Buffalo gold coins climbed 72% from the previous year. This is a sign of strong demand.
The second reason Krauth is confident in his gold price prediction is high demand of gold-related ETFs. The top 10 non-leveraged ETFs for 2016 are all precious metal funds. Not only that, but the ETF Database reports that all 10 of them have skyrocketed a whopping 100% through September.
As of Q2 2016's end, investors had piled $12.2 billion in the SPDR Gold Trust ETF (NYSE Arca: GLD), the highest inflows GLD had seen since the financial crisis of 2008. Bloomberg data also indicates these were the highest inflows recorded since the fund began in 2004.
The third reason for our gold price prediction is the Federal Reserve's interest rate policy. At the beginning of the year, the Fed indicated it would raise rates in 2016. However, the Fed has failed to raise rates this year and has continued to postpone a possible rate hike.
Moving beyond 2016, what will send gold prices soaring into 2020?
Gold Price Prediction 2020: A 279% Advance
Krauth predicts gold prices will surge 279% by 2020, and he has outlined three big catalysts.
The first is global economic uncertainty.
Although global economic uncertainty can make investors nervous, it is very good for gold prices. That's because investors seek out safe havens like gold when the economy isn't looking strong.
The British vote to leave the European Union (EU) in late June kicked off what will likely be years of economic uncertainty. The move seems likely to shrink the British economy and send major firms leaving for more stable economies.
The EU itself is not faring much better. The Eurozone debt-to-GDP ratio stood at 92.9% at the end of Q1 2015. That's the highest level it has ever reached. Brexit will likely cause it to expand even more.
Speculation is also rife that Brexit is merely the beginning of the end for the EU. Uncertainty increases as all eyes turn to which country might leave next.
Don't Miss: This is your ticket to bigger and better returns... and it won't cost you a penny. What are you waiting for? Read more... 
Other sources of global economic uncertainty are centered on low or negative bond yields. U.S. Treasury bonds currently have historically low yields. Germany's 10-year note stands at a negative yield of -0.18%, and France's is only 0.13%. Low bond yields are a sign investors are seeking safer investments to escape economic uncertainty.
A major side effect of low or negative bond yields is that it makes gold extremely attractive as an alternative investment.
Beyond general economic uncertainty, the second catalyst underlying Krauth's gold price prediction is the chance central bankers across the globe continue to cut rates.
The Bank of England is considering stimulus measures to help ease the economic effects of Brexit. Decreasing interest rates tend to lower the value of a country's currency. Again, gold is a hedge against falling currency values.
And the third catalyst for Money Morning's gold price prediction? It's the steep discount gold is trading at now, based on the Dow/gold ratio, one of Krauth's primary technical indicators.
The Dow/gold ratio is simply the Dow Jones Industrial Average divided by the price of gold per ounce. The result is the number of ounces of gold needed to buy a share of the Dow.
The Dow/gold ratio peaked in August 1999, at 42. The current Dow/gold ratio is a mere 13.8, which means gold can be bought for a major discount right now.
Krauth forecasts this discount will lessen significantly over the next three-and-a-half years as increasing gold purchases will drive up the price to $5,000 per ounce.
With gold prices slated to soar, Money Morning has some great gold stocks to buy to profit from a gold price boom. And these gold stocks have an even higher profit potential than the metal...
Making Money from Gold: Great Gold Stocks to Buy Now