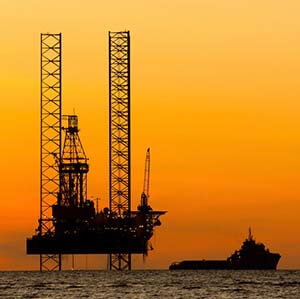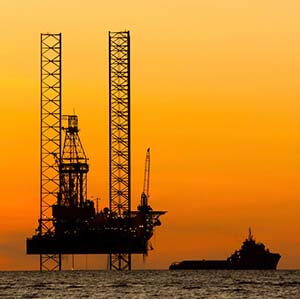 The United States has a plan to combat China's South China Sea claims: ignore them.
On Oct. 21, the U.S. sent a massive, missile-guided destroyer to patrol through South China Sea waters.
The routine was deemed a "freedom of navigation" operation, and many saw it as the U.S. flexing its muscle against China. In fact, White House spokesman Josh Earnest said the point of the exercise was to let China know it cannot "unlawfully restrict the navigation rights, freedoms, and lawful uses of the sea that the United States and all states are entitled to exercise under international law," according to CNN on Oct. 22.
The Chinese Defense Ministry released a statement on Oct. 21 calling the act a serious breach of law and an international provocation.
The weekend's operations were another escalation in the South China Sea narrative, which has been growing tenser over the last two years…
This U.S. Navy Operation Just Raised the Stakes in the South China Sea
Over the last two years, China has transformed many of the islands in the South China Sea into huge ports, military airfields, and lighthouses. China says it has ancestral claims over the region and its many islands. In many cases, these islands are more than 800 miles from mainland China.
The Red Dragon's claims have been sharply challenged by other countries who have interests in the region, including the Philippines, Malaysia, Taiwan, and others. At an international tribunal in The Hague on July 12, these countries said that there was no legal basis for China's claim over the resource-rich South China Sea waters.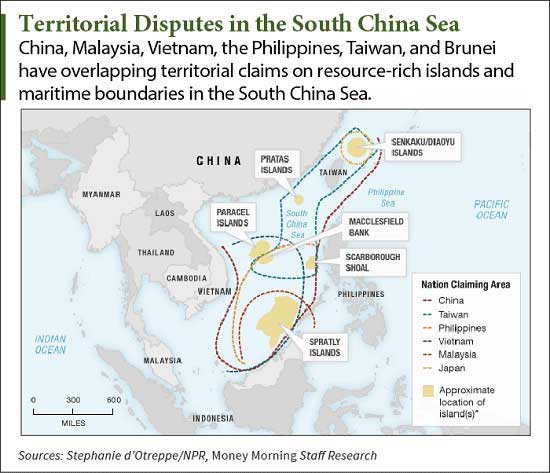 There's some $5 trillion in trade that passes through the South China Sea. And you can guess why China claiming all of that trade under its own jurisdiction could lead to problems.