Just after the first Fed meeting back in January, Financial Times Magazine surveyed 51 economists about the likelihood of another recession. According to them, there's a 15% chance of the next recession hitting within two years and a 20% chance of the next recession hitting within 12 months.
But these "predictions" aren't new. And they're not because of the election, either.
Even in March, Bloomberg interviewed Jim Rogers, George Soros' former business partner. Rogers also called for a recession to hit within the next year - which only gives us until March 2017. Now, one of the many reasons behind his "forecast" is that the United States sees a recession every four to seven years - and it's been nearly a decade since the last one.
The thing is... predictions such as these happen like (broken) clockwork, every single year.
But this time, they may have actually nailed it.
And this is the shocking reason why...
Quarterly Earnings Could Drive the U.S. Economy into the Next Recession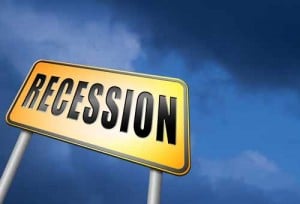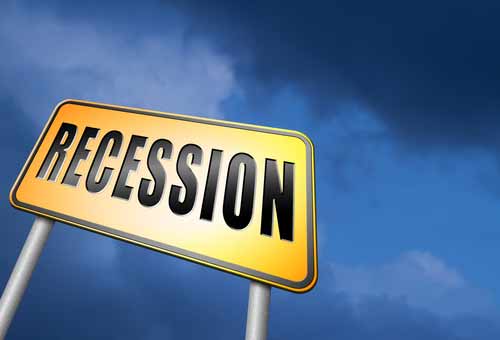 There are many reasons Jim Rogers and 51 economists called for a 20% chance of a recession within the next 12 months, with low interest rates, the slowdown in China, and the fall of the pound taking the lead.
Don't Miss: This is your ticket to bigger and better returns... and it won't cost you a penny. What are you waiting for? Read more... 
Now these are all accurate potential drivers. But possibly the biggest indication of what's to come is this...
The United States is already in an earnings recession.
Earnings have been a sore spot for S&P 500 companies, in particular, which have now posted five consecutive quarters of negative growth. And we basically haven't seen any real growth in corporate earnings for a couple of years now, too. In fact, it was only as of the end of the second quarter when the pundits revised their third-quarter earnings expectations from 0.2% to -2.4%.
On top of that, there are 114 S&P 500 companies that give "earnings guidance" every quarter. This is basically the company's prediction of how it will fare during earnings. And of these companies, nearly 80% of them gave bad (or negative) earnings guidance. Within that percentage group, 100% of the companies have seen their stocks' average share prices fall by 1.2%.
The biggest problem is that it's not just one sector, either...
Join the conversation. Click here to jump to comments…
About the Author
Tom Gentile, options trading specialist for Money Map Press, is widely known as America's No. 1 Pattern Trader thanks to his nearly 30 years of experience spotting lucrative patterns in options trading. Tom has taught over 300,000 traders his option trading secrets in a variety of settings, including seminars and workshops. He's also a bestselling author of eight books and training courses.