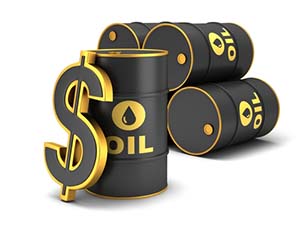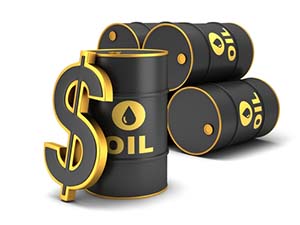 The price of oil today (Monday, Oct. 24) is down from its October highs thanks to uncertainty about the OPEC-Russia deal.
As of 2:00 p.m., the Brent crude oil price is down 1.6% today and trading at $50.93. That's down 5.2% from a near $54 October high. Similarly, the WTI crude oil price is down 2.4% today, dipping below $50 to $49.62 a barrel. That's down 5.2% from its five-day high of $52.21.
Crude oil prices rose sharply in October after OPEC reached a major agreement on Sept. 28 to cut production among its member countries. Russia, currently the world's third-largest oil-producing country, has also said it will go along with the deal by capping its oil production.
The massive supply glut has weighed on oil over the past two years. OPEC and Russia are slated to reduce output to lessen supply and increase the price, which would make their oil more valuable.
However, there are plenty of negotiations left before the OPEC agreement becomes a reality. The cartel is set to meet again on Nov. 30 to finalize the deal. But the possibility of negotiations failing before then has dampened optimism about rising oil prices. In fact, the Iraqi government announced today it wants to be exempt from the OPEC production cut.
And that's the biggest reason the price of crude oil today is down.
Other uncertainties, like the outcome of the U.S. presidential election and winter weather forecasts, have also made investors bearish on oil prices today.
The price of crude oil may be down today, but we are not bearish on oil prices moving forward. In fact, Money Morning Global Energy Strategist Dr. Kent Moors says oil prices are headed higher from here…
The Price of Oil Today Is Down, but It's Headed Up for 2017
Here at Money Morning, we expect crude oil prices to rise through 2017. Moors, a 40-year veteran of the energy market, predicts the price of oil will rise past $60 a barrel by the end of Q1 in 2017.
While a lot needs to happen before the OPEC-Russia agreement becomes a reality, Moors expects the deal to create an oil price floor above $50 a barrel.
Analysts have cautioned that higher oil prices will lead U.S. shale oil producers to flood the market with oil. But Moors isn't concerned. Oil would have to climb to $65 before it would be tempting for shale oil producers to ratchet up production and flood the market. As Moors notes, the OPEC deal is about creating a price floor, not about raising the price ceiling, and thus the oil price floor should continue to rise.
It's not just the OPEC agreement that will boost oil prices, either.
As Moors has also explained, several key indicators are showing trends for rising crude oil prices.
First, the amount of oil being stored on shipping containers is declining. Second, the International Energy Agency (IEA) is predicting the highest daily energy demand figures in history by the end of the year. Third, reports out last week show that the Baker Hughes Inc. (NYSE: BHI) oil rig count has continued to climb.
So, even with disappointing news about the Nov. 30 OPEC meeting, rising demand will still help push crude oil prices higher.
Don't Miss: Our Bold Double-Digit Oil Price Prediction Before 2017
Follow us on Twitter @moneymorning and like us on Facebook.