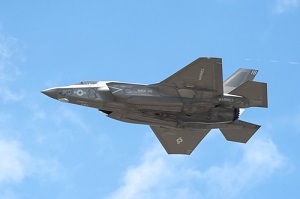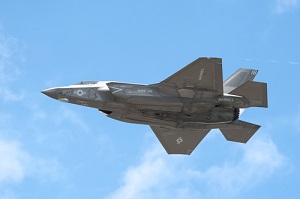 Lockheed Martin stock (NYSE: LMT) is surging over 6% today (Tuesday) intraday. And this confirms the bullish outlook we've maintained on the Lockheed Martin stock price.
Lockheed Martin stock's share bump is from its stellar third-quarter earnings report, which it posted today.
Lockheed's net sales for the quarter grew to $2.4 billion, up from $865 million from Q3 2015. The defense giant also posted adjusted earnings per share of $3.61, which smashed analysts' consensus estimate of $2.89 per share, according to FactSet.
Another reason LMT is rising today: The company boosted its quarterly dividend 10% to $1.82 per share. It also increased share repurchases to $2 billion.
Looking forward, Lockheed raised its guidance for the end of 2016. It now expects earnings of $12.10 per share with revenue of $46.5 billion. Those numbers are $0.95 per share and $1.5 billion higher than its previous guidance estimate, respectively.
Lockheed credits its outstanding performance in Q3 to the finalized sale of its information systems and global solutions business. The company has been trying to remold its business as it leans more on its profitable work in building helicopters, missiles, and military jets. As a result, the company has divested its big government information technology unit and merged it with Leidos Holdings Inc. (NYSE: SAI).
Investors are pleased with Lockheed's renewed focus on its lucrative military segment, and we can't argue.
And that's not the only reason we're bullish on Lockheed Martin stock today…
Why Lockheed Martin Stock Is a Strong Investment for the Long Term