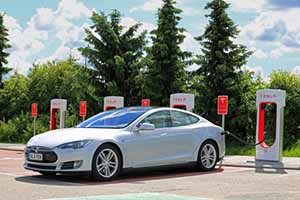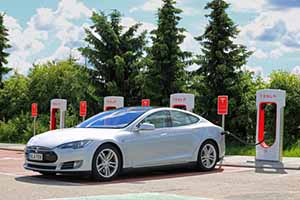 The Tesla earnings report will be released after today's close (Wednesday), and as always, TSLA stock should be volatile today and tomorrow.
Here's what you need to know about the Tesla Motors Inc. (Nasdaq: TSLA) earnings report for Q3 2016...
The luxury electric automaker is expected to post a Q3 2016 earnings per share (EPS) loss of $0.64. That would be significantly better than the EPS loss of $1.01 reported in the same quarter a year ago.
Tesla has been spending heavily on ramped-up production of its existing vehicles, production of its new Model 3, and the start-up of its giant Nevada-based battery factory. That's why the Tesla earnings report will show a loss.
SPECIAL: Millions could make a fortune on these 30 pot stocks come Nov. 8.
Earnings and revenue aside, here are the three areas investors need to watch in the Tesla earnings report...
Tesla Earnings Report Today: Deliveries Remain Key
Tesla previously reported deliveries of 24,500 cars in the July to September period. That was up a whopping 70% quarter over quarter. Tesla also said it expects to deliver even more cars in Q4, reaching the low end of its 80,000 to 90,000 2016 guidance.
Investors and analysts will want to know if Tesla is on pace to hit that lofty mark. They will also want to know how production of the new Model 3 is progressing.
Tesla has been ramping up production of its pricey Model S sedan and Model X SUV. It's also preparing to launch its first Model 3 vehicles in late 2017. Demand for Tesla's newest model has been strong.
Billed as the "everyman car," the Model 3 retails at $35,000. Almost 40,000 people put down a $1,000 refundable deposit to get in line to get one.
Tesla Earnings Report Today: Expect Gigafactory Updates
 The second thing to look for in the Tesla earnings report is an update on the Gigafactory.
 Tesla started construction on the Gigafactory battery plant in June 2014. It's located in Nevada, and Tesla expects to start building battery cells there by the end of the year.
By 2018, the Gigafactory is projected to reach full capacity. At that point it should be able to produce more lithium batteries each year than were produced globally in 2013.
Tesla is partnering with strategic partners, like Panasonic, to produce batteries more cheaply and efficiently. The company aims to drive down the per kilowatt hour (kWh) cost of its battery pack by more than 30%. The Gigafactory will be powered by renewable energy sources. The goal is to achieve net zero energy.
While those two updates will be extremely important for investors, the biggest thing to look for will be updates on the SolarCity Corp. (Nasdaq: SCTY) acquisition...
Tesla Earnings Report today: Watch for SolarCity Acquisition News