(Kitco News) – World stock markets were mostly lower Wednesday, following some downbeat U.S. corporate earnings news, including from Apple, and as crude oil prices are slumping this week. There were also some weak consumer confidence reports coming out of the European Union Wednesday.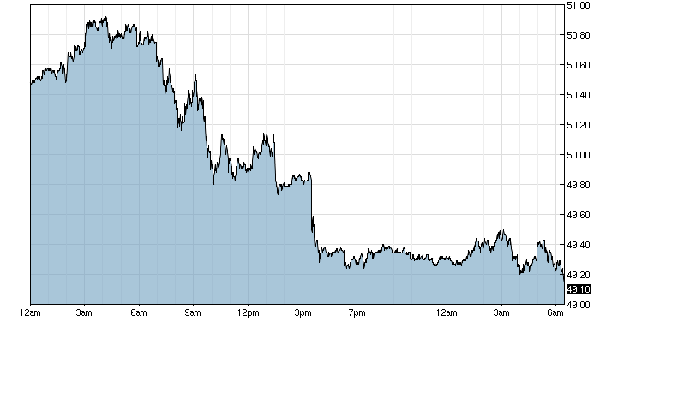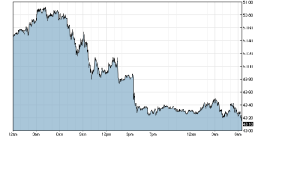 U.S. stock indexes are also pointed toward lower openings when the New York day session begins.
Gold prices are under mild selling pressure in early U.S. dealings.
The key "outside markets" on Wednesday see Nymex crude oil prices lower and dropping back below the key $50.00-per-barrel level. There are growing doubts among oil market watchers that OPEC will be able to effectively lower its collective crude oil output. Meantime, the U.S. dollar index is also lower on profit taking after hitting an 8.5-month high Tuesday. The recent strong greenback is somewhat limiting buying interest in the raw commodity markets, including the precious metals.
The big data point for this week will be Friday's U.S. gross domestic product report for the third quarter, which is expected to see a rise of 2.5%, year-on-year. Many markets could become more volatile in the immediate aftermath of that report.
U.S. economic data due for release Wednesday includes the weekly MBA mortgage applications survey, leading economic indicators, new residential sales, and the weekly DOE liquid energy stocks report.
The gold market started the overnight session fairly strong with spot gold on Kitco.com hitting a high of $1,276.70 an ounce, with support coming in at $1,269.30 an ounce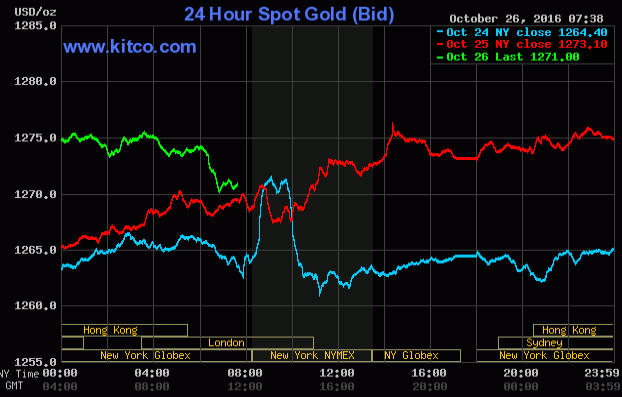 By Jim Wyckoff, contributing to Kitco News; jwyckoff@kitco.com
Follow Jim Wyckoff @jimwyckoff