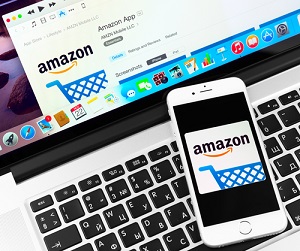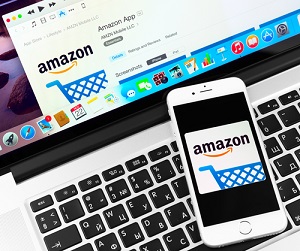 Paying $830 for one share of stock seems unreasonable for most retail investors. But that's what you'll pay for one share of Amazon now.
So why is Amazon stock so expensive?
To answer that question, you have to judge whether Amazon.com Inc. (Nasdaq: AMZN) stock actually is expensive, or just seems expensive.
If you look at just the price/earnings (P/E) ratio for the Amazon stock price, it would seem drastically overpriced. It's trading 208.15 times more than its earnings.
In comparison, Apple Inc. (Nasdaq: AAPL) has a P/E ratio of 13.75 and made $12 billion more than Amazon in its last earnings report.
But there are three reasons why the AMZN stock price has skyrocketed to over $830 per share.
And after we show you the three reasons, you'll see why many investors believe today's opening price of $839.30 is actually a discount compared to where it could trade in the next few years...
Why Is Amazon Stock So Expensive? Reason No. 3: Future Profitability
The first reason Amazon stock is expensive is its future profitability.
Amazon is known for aggressively reinvesting profits. That limits its net profit totals each year.
For example, Amazon reported a profit of $857 million in Q2. But CEO Jeff Bezos announced in June that he would spend $300 million in India to fund movies and series ideas.
That's 35% of Amazon's profit from one quarter.
But long-term investors understand why Amazon is such an appealing investment, even as it aggressively spends. At some point in time, Amazon's spending on new facilities and acquisitions will slow down when there is simply no more need or room to grow.
When that happens, Amazon's operating expenses will go down. That means Amazon's profits should increase.
Because of that, long-term investors are willing to pay over $830 per share for AMZN stock today.
Most investors know Amazon is an online retailer. In 2015 alone, its shipping revenue amounted to $6.52 billion, according to research site Statista. From clothes to toothpaste, Amazon is a one-stop shop for everything you need.
Trending Story: These 6 Retail Companies Are Toast
But Wall Street is overlooking Amazon's creation of an ecosystem through hardware and software that will make billions...
You see, Amazon sells hardware like its tablet, the Kindle Fire, and the speaker system Amazon Echo. And once someone owns these devices, the e-commerce giant is able to upsell its Amazon Prime services.
For $99 a year or $10.99 a month, Prime subscribers have access to unlimited movie and TV streaming, music, photo storage, free two-day shipping, and free same-day shipping in select ZIP codes.
Amazon doesn't share how many customers pay for Prime. But according to Fortune, analysts believe as of February 2015 it had between 40 and 50 million subscribers worldwide.
That means Amazon potentially generates between $3.9 billion and $4.9 billion per year from Prime.
And that's not all...
Amazon also generates revenue through:
Amazon Studios: a developer of television shows and movies that are distributed through Amazon Video
Amazon Fresh: a grocery delivery service that costs Prime members an additional $14.99 per month
Audible.com: a source for digital audiobooks, radio, TV programs, and audio versions of newspapers and magazines
ComiXology: a cloud-based digital comic platform
Zappos: an online shoe and clothing shop
Twitch.tv: a live-streaming video platform
Internet Movie Database (IMDb): an online database for films, television shows, and video games
Amazon's revenue sources are diverse and impressive, and will help the Amazon stock price continue to climb.
But that's only one of the reasons why Amazon stock seems so expensive. These are the two other key reasons why investors are willing to pay for one of the most expensive stocks on the market...