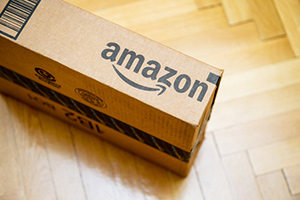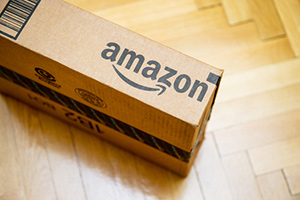 The Amazon earnings report will be released after today's (Thursday) closing bell.
And while Amazon earnings will impact the stock short term, we believe Amazon is an excellent long-term investment regardless of quarterly figures.
Before we get into our outlook on Amazon.com Inc. (Nasdaq: AMZN), here's what to expect in the company's third-quarter earnings report…
Trending Now: New Snapchat Stock Details Revealed Ahead of IPO
What to Look for in the Amazon Earnings Report
Analysts expect a strong Amazon earnings report, driven by strong e-commerce sales and increased interest for its cloud-computing service, Amazon Web Services. Here are some of the expectations:
Analysts expect Amazon earnings per share (EPS) of $0.78, up from $0.77 one month ago. That would also be up sharply from $0.17 in same quarter a year ago.
Revenue is expected to have risen 29% year over year (YOY) to $32.687 billion.
U.S. e-commerce sales are expected to show a healthy 16% YOY increase.
AWS revenue is seen rising a hefty 52%. Amazon's cloud-computing arm continues to grow rapidly and is the company's most profitable segment.
Prime membership count is expected to show significant gains. The service was recently rolled out in international markets, including the UK and Japan. Last quarter, Amazon added India to the growing list of countries where Prime is available.
An update on the AmazonFresh unit is also expected. Wednesday, Amazon announced the service is coming to Dallas and Chicago. The service also recently launched in Northern Virginia, Boston, Baltimore, and London. Customers can use AmazonFresh for just $14.99 per month as an add-on to their Prime membership.
Amazon will likely provide an optimistic outlook for the upcoming holiday shopping season. Amazon is hiring 20% more seasonal workers this year in anticipation of a robust holiday shopping season. The company will add 120,000 seasonal positions, up from 100,000 last year.
Heading into the earnings report, Goldman Sachs raised its Amazon stock price target to $1,050 from $920. The consensus analyst rating on Amazon is "Buy" with a $927.39 price target.
Money Morning has been bullish on Amazon throughout 2016. But we recognize shares can be volatile. That's why we recommend shares for investors who have a long-term outlook. Here's our full outlook on the Amazon stock price after earnings…
Up Next: Get the Best Investing Research Today to Grow Your Money
Follow us on Twitter @moneymorning and like us on Facebook.
Related Articles: