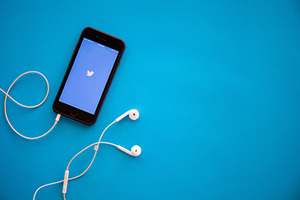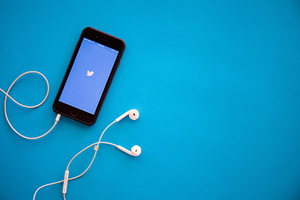 The Twitter earnings report is being released at 7:00 a.m. today (Thursday), and we remain bearish on Twitter stock no matter what today's earnings show.
Before we get into our bearish stance on Twitter Inc. (NYSE: TWTR) stock, here are some key details to watch for in the Twitter earnings report...
Twitter Earnings Report - The Biggest Takeaways
First, Twitter surprised investors when it changed its Q3 earnings reporting time to before the market open instead of after the close, as previously scheduled. Twitter said it made the move to avoid overlaps for analysts. Two other internet goliaths, Alphabet Inc. (Nasdaq: GOOGL) and Amazon.com Inc. (Nasdaq: AMZN), release earnings this afternoon.
But many believe the real reason the Twitter earnings report for Q3 was moved was because the company has additional news to announce besides earnings.
Speculation is that Twitter could announce a second round of layoffs, with hundreds of employees possibly getting pink slips as early as this week. That would make sense since it will be 4:00 a.m. PT when the San Francisco-headquartered company could make such an announcement.
There is also chatter that Twitter could announce a deal. Takeover talks have been swirling around the company for months. Several companies have been cited as interested buyers, but a deal has not yet materialized.
Trending Now: New Snapchat Stock Details Revealed Ahead of IPO
The Twitter stock price jumped 4% to more than $18 a share after hours Tuesday on rumors The Walt Disney Co. (NYSE: DIS) has "rekindled interest" in buying the sputtering social network. The two are reportedly working on a deal after agreeing on a price said to be in the high $20s per share.
A takeover may be the only thing that can save Twitter. But as we have been advising all along, it's never prudent to buy any stock based purely on takeover speculation.
The consensus earnings per share (EPS) estimate is $0.09 (the range is $0.04 to $0.15). That's down from $0.11 three months ago. Revenue is expected to have increased 6.5% to $606.05 million.
User count is always a key metric, and growth in this area has stalled. Average monthly users last quarter were 313 million.
Even if the Twitter earnings report reveals some bullish numbers, we will be avoiding Twitter stock for the foreseeable future. Here's why we remain so bearish on TWTR stock now...
Why We Remain Bearish on Twitter Stock After Earnings