(Kitco News) – World markets were mostly on hold Friday, awaiting the big data point for the week: Friday's U.S. gross domestic product report for the third quarter, which is expected to see a rise of 2.5%, year-on-year. Many markets could become more volatile in the immediate aftermath of that report, especially if it is a miss from expectations.
Asian and European stock indexes were mostly weaker overnight. Japan's Nikkei stock index posted gains despite Japan's consumer price index falling 0.5% in September, highlighting the price-deflation problems that persist in Japan.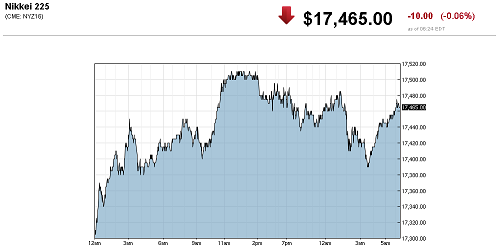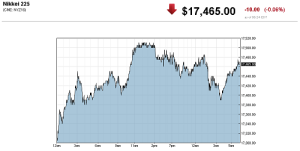 In other overnight news, the Euro zone October consumer confidence index came in at
-8.0 versus -8.2 in September. The Euro zone continues to feel the negative effects of the U.K. Brexit vote in June.
Russia's central bank on Friday held its key interest rate steady at 10%.
The bank said annual inflation in Russia stands at 6.2%.
The outside markets on Friday see Nymex crude oil prices weaker. There are growing doubts that OPEC will cut is collective crude oil output, despite its pledge to do so several weeks ago. The U.S. dollar index is also slightly lower on mild profit taking after hitting an 8.5-month high earlier this week.
Other U.S. economic data due for release Friday includes the employment cost index and the University of Michigan consumer sentiment survey.
Overnight, spot gold on Kitco.com was relatively stable, with prices hitting a high at $1,272.70 an ounce and a low at $1,265.10 an ounce.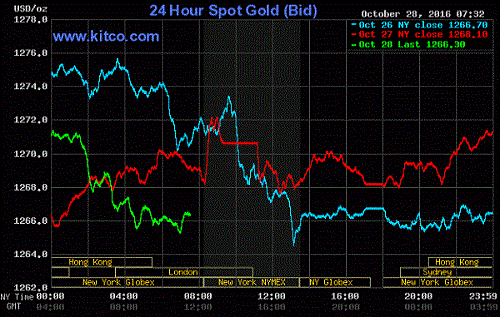 By Jim Wyckoff, contributing to Kitco News; jwyckoff@kitco.com
Follow Jim Wyckoff @jimwyckoff