Socialist monetarism: (sōSHələst mänidərizəm) the takeover of the free world by an oligarchy of bankers
The unthinkable is happening; in fact, the final chapter is being written as you read this.
Governments around the (presumably) free world have ceded fiscal and economic control of their countries to central bankers, who, drunk with power, are methodically replacing free-market capitalism with a new order of socialist monetarism.
If you don't know what I'm talking about, you're not alone. See, you're not supposed to know.
The fact is, we're supposed to think that central banks are our economic saviors.
But what they're actually doing, right before our very eyes, is radically changing the world we know.
And not at all for the better…
A Disaster Nearly Four Decades in the Making
It's an undisputed fact of history that the U.S. Congress granted the Federal Reserve System, America's privately owned central bank, its so-called "dual mandate" in November 1977.
Besides the Fed maintaining "stable prices and moderate long-term interest rates," Congress mandated the Fed should also be responsible for "the goals of maximum employment."
At the time, Congress was unable to control "stagflation" and rising unemployment. So, being Congress, they punted; they abdicated their fiscal responsibilities and obligations to steward the economy and create jobs.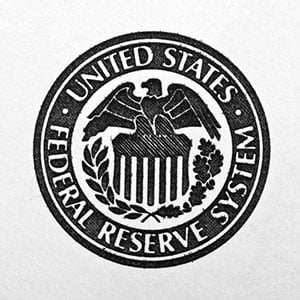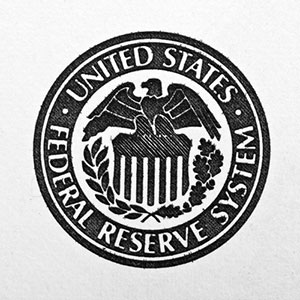 From then on, politicians of all stripes have been able to blame the Fed for poor economic conditions and rising unemployment, while pandering for votes to get elected to do something about the economy and create jobs.
It's a neat political jiu-jitsu trick.
And it was followed by governments all over the world.
Fast forward to today, when the do-nothing U.S. Congress is publicly leaning on the Fed to bail the country out of the Great Recession (that Fed policies caused in the first place) while they bicker among themselves – taking no fiscal responsibility or action.
You can imagine that sounds pretty appealing to the global political class, so naturally, the European Union is doing the same thing, punting each country's fiscal responsibilities to the European Central Bank (ECB).
And Japan's punting… and Switzerland… and the United Kingdom… and so on… and so on…. and so on… all down the same dangerous path.
Their multitrillion-dollar quantitative easing, a bond-buying, money-printing spree that the world's central banks initiated in order to get their battered economies going again, simply didn't work.
The capital-destroying, pernicious low-, zero-, and negative-interest-rate policies – LIRP, ZIRP, and NIRP, the Three Stooges of monetary policy – didn't work so well, either.
Oh, sure, these actions were like a cocktail of steroids and rocket fuel for bond and equity markets (and economic inequality), but real growth and employment gains… they're nowhere.
And now things are about to get really crazy – in some cases, they already are.
Join the conversation. Click here to jump to comments…
About the Author
Shah Gilani is the Event Trading Specialist for Money Map Press. In Zenith Trading Circle Shah reveals the worst companies in the markets - right from his coveted Bankruptcy Almanac - and how readers can trade them over and over again for huge gains.Shah is also the proud founding editor of The Money Zone, where after eight years of development and 11 years of backtesting he has found the edge over stocks, giving his members the opportunity to rake in potential double, triple, or even quadruple-digit profits weekly with just a few quick steps. He also writes our most talked-about publication, Wall Street Insights & Indictments, where he reveals how Wall Street's high-stakes game is really played.