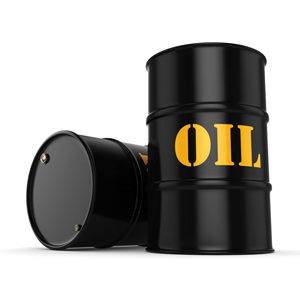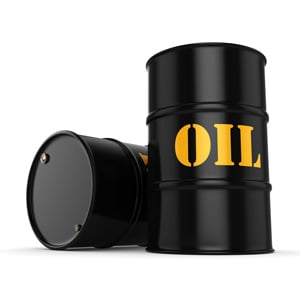 The price of a barrel of oil has dropped to $47.63 today (Monday, Oct. 31) on the news OPEC members aren't progressing toward an agreement on curbing oil production. Futures markets have seen bets on lower WTI crude oil prices rise for the first time this month.
This is a stark turnaround for the oil market. Crude oil prices jumped above $50 a barrel after OPEC members reached a tentative agreement to slow oil production during its Sept. 28 meeting in Algiers.
The Sept. 28 announcement came as a welcome surprise. The cartel failed to secure an agreement during its April meeting in Doha. The price of oil had reached a five-year low at the start of 2016, dropping the Brent crude oil price to below $35 a barrel in January 2016.
Traders became hopeful a new OPEC agreement, with key support from Russia, would help reduce the supply of oil and drive up crude oil prices.
However, confidence on a final agreement has dropped. And as confidence falls, so too have crude oil prices. Here's what that means for oil prices moving forward...
Why the Price of a Barrel of Oil Is Dropping
Right now, there are three primary reasons the price of oil per barrel is falling.
First, OPEC's major announcement from the Sept. 28 meeting in Algiers was merely an agreement to agree later. The specific details of how OPEC would actually cut production still needed to be negotiated before its Nov. 30 meeting in Vienna. And things haven't been looking good.
Second, the negotiations have been a struggle as OPEC members disagree on how much production each country should cut. Iraq is now demanding an exemption to any oil production cuts decided by OPEC. They claim the war has already cut its production far below its actual capacity.
With Iraq fighting a production cap, Iran is unwilling to go along with the plan. Iranian officials say the country has a right to produce more oil now that sanctions against it have been lifted.
Third, key non-OPEC members like Russia, Mexico, and Oman now appear more tentative about their participation. The Wall Street Journal reports these countries have indicated they will wait for OPEC to agree to a deal before they announce their own plans.
As the price of oil shifts on short-term news like OPEC's negotiations, smart investors are looking toward the long-term trends. And there's surprising room for optimism in 2017...
Will Oil Prices Rise in 2017?
One of the primary drivers of low oil prices has been the media-hyped oil glut.
However, Dr. Kent Moors, Money Morning's Global Energy Strategist, has uncovered evidence that the oil market is being manipulated. And he says the so-called glut "exists more on paper than in real oil."
Moors believes this "phantom oil glut" is slowly disappearing, and that means higher oil prices are coming.
When oil prices are low, oil is often stored on cargo ships as sellers wait for the price to rise and thus make their oil worth selling. What Moors has seen is that the volume of oil stored on ships is rapidly declining, which is an indicator that higher prices are on the way and sellers are motivated to get their oil to market.
Moors is further optimistic the price of crude oil will rise in 2017. He predicts the price of oil will surpass the $60 a barrel mark by the end of the first quarter of 2017.
Find Out More: Read Our 2017 Oil Price Forecast and Learn How to Beat the Energy Markets