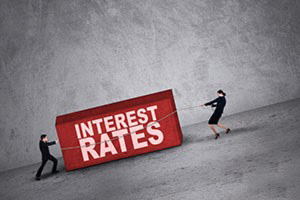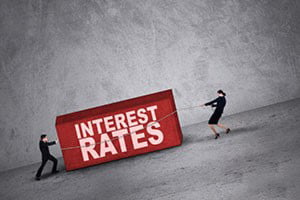 After recent market volatility and a mix of U.S. economic data, investors have been asking us, "Will the Fed raise interest rates in November?"
According to Money Morning Technical Trading Specialist D.R. Barton, our readers shouldn't expect a rate hike during the November FOMC meeting.
"So the big question is, in the meeting coming up next week, on Nov. 2, will the Fed raise interest rates. Well, I can tell you with a good deal of high probability, the answer is no," Barton said on a Facebook Live event.
That's because the results of the 2016 presidential election could create volatility in the markets.
And the Fed doesn't want to increase volatility.
Barton believes there are two scenarios from the election that could cause a "Brexit-like market meltdown."
The first scenario is the Democrats have majority control through the White House, the Senate, and the House of Representatives.
"I think that will send the market into a drop," Barton said.
The second reason markets could be volatile after the election is Donald Trump winning the White House. But it's not just a Trump victory that could send the markets down.
It's a specific announcement from Trump that could hurt your portfolio.
Barton says that a Trump win with immediate rhetoric or discussion of tariffs that will be put in place against Mexico and China could trigger a market sell-off.
Don't Miss: How Small Investors Can Take on Wall Street... and Win
"If that happens, then people are seeing that negative trade impacts are happening right away or are likely to happen right away," Barton said.
Barton believes there is a very small chance of either event happening, but the markets could react negatively if either event happens.
That's why the Fed will most likely keep interest rates the same in November.
But the Fed will have another meeting on Dec. 13, which is when investors believe there will be the greatest chance for an interest rate hike in 2016.
And Barton has a key reason why the Fed may be forced to raise rates in December...
Will the Fed Raise Interest Rates in December?