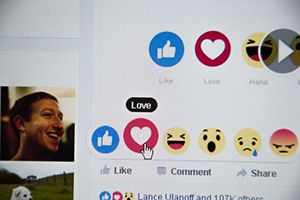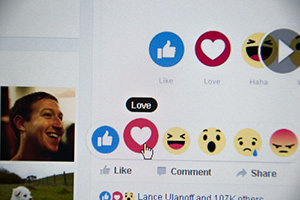 Shareholders are hoping a strong Facebook earnings report in Q3 will help increase the 23% profit they have already netted in 2016.
While every earnings report is important, this will be one of the most important earnings announcements of the year for Facebook Inc. (Nasdaq: FB).
Here's why...
The Importance of Q3 Earnings for Facebook
Facebook stock is more than just one of the best tech stocks to own right now.
It is one of the best long-term stocks on the market.
And even in volatile times, investors have come to expect Facebook stock to outperform the markets.
For example, the Dow Jones Industrial Average has crawled to just a 2.4% gain over the last 12 months. In comparison, the Facebook stock price has climbed 27%.
But if Facebook doesn't meet or exceed expectations in Q3, Wall Street will question if Facebook stock is still a solid investment heading into 2017.
You see, 26% of FB stock is owned by mutual funds or hedge funds. If Facebook doesn't meet expectations, these fund managers may try to sell off shares to make their year-end returns look stronger.
Trending Story: Get the Best Investing Research Today to Grow Your Money
And when retail investors see this, they could panic and sell their shares. That would create a short-term dip in the FB stock price.
This is also an important quarter for Facebook because of increased competition.
According to The Wall Street Journal, Snapchat is preparing for an IPO. Facebook CEO Mark Zuckerberg reportedly offered Snapchat a $3 billion buyout in 2013, but Snapchat turned him down.
Now, investors are worried Snapchat could be cutting into Facebook's advertising revenue totals.
Zuckerberg's company also faces pressure in its Q3 report because rival Twitter Inc. (Nasdaq: TWTR) posted positive results in its Oct. 27 earnings report.
If Twitter was able to exceed expectations but Facebook isn't, that will also be a catalyst for panic selling.
Ahead of the Facebook earnings report on Nov. 2 after the closing bell, we wanted to make sure our readers know exactly what to expect. Here's everything you need to know about Facebook's Q3 earnings report...
Facebook Earnings Report Estimates for Q3