(Kitco News) - European stock markets were mostly firmer Thursday after a U.K. court ruled the government would need a vote from U.K. Parliament to officially start to leave the European Union (Brexit). The ruling could delay the process of the U.K. pulling out of the EU.
European market watchers were awaiting the results of the Bank of England monetary policy meeting Thursday. In other EU news, the Euro zone jobless rate was reported at 10.0% in September, the same as in August.
Asian shares were mixed Thursday, with Japan closed for a holiday. U.S. stock indexes are pointed toward weaker openings when the New York day session begins.
Slumping crude oil prices recently are lending selling pressure to world stock markets. Nymex crude oil prices have dropped to a five-week low of $44.96 this week. Prices have shed about $8.00 a barrel since mid-October.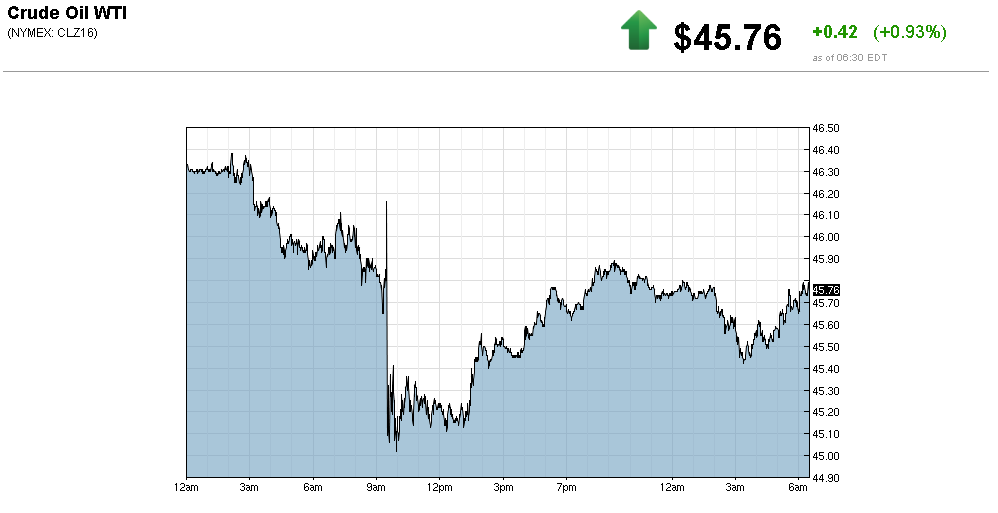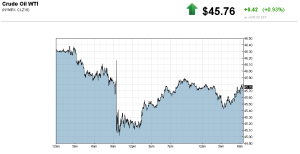 The other key outside market sees the U.S. dollar index trading weaker again Thursday. The greenback has seen keen selling interest this week after hitting an 8.5-month high last week.
The approaching U.S. presidential election is garnering more and more attention from the world marketplace. Polls show Donald Trump has made positive gains against Hillary Clinton the past week. The specter of a U.S. President Trump is causing uneasiness in world markets. That has benefitted the safe-haven gold market but has put some downside pressure on world equity markets.
Traders and investors are awaiting what is arguably the most important U.S. economic report of the month: Friday's employment report from the Labor Department. The key non-farm payrolls figure is expected to come in at up 170,000 in October.
U.S. economic data due for release Thursday includes the weekly jobless claims report, the Challenger job cuts report, preliminary productivity and costs, the U.S. services PMI, the ISM non-manufacturing report, monthly chain store sales, and manufacturers' shipments and inventories.
During the Asian trading session spot gold was unable to hold above the key psychological level of $1,300. On Kitco.com spot gold shows a high of $1,307.20 an ounce and a session low of $1,285.10 an ounce.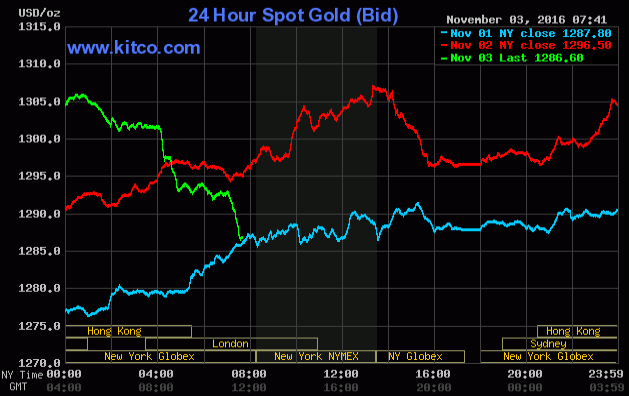 By Jim Wyckoff, contributing to Kitco News; jwyckoff@kitco.com
Follow Jim Wyckoff @jimwyckoff for breaking market news