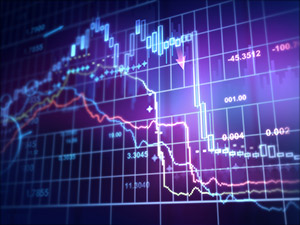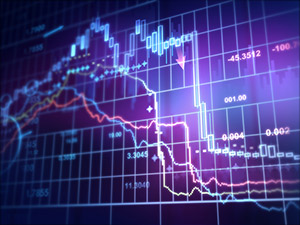 Even though the markets are near record highs, there has been no shortage of stock market crash predictions.
Some experts have been predicting a stock market crash for years. But as the markets continue to climb, we've seen more and more stock market crash predictions.
Here are the latest stock market crash predictions we've been watching, and the best way to protect your money before the next stock market crash...
Latest Stock Market Crash Predictions: Warren Buffett
Warren Buffett has not predicted a stock market crash, but he has made some interesting investment decisions in recent years.
Buffett has been shedding his positions in some major U.S. stocks for the past several years, particularly those that rely on consumer spending. For example, between 2012 and 2014, Berkshire Hathaway cut its holdings of Johnson & Johnson (NYSE: JNJ) by 96.8% and slashed holdings of Kraft Foods Group Inc. (Nasdaq: KRFT) by 99.7%.
While Buffett, in a spring interview with CNBC, indicated that he felt optimistic about the market long term, his actions haven't reflected this same level of confidence. Despite still being heavily invested in consumer and financial stocks, a recent SEC filing reveals some interesting news.
Profit Alert: The Subprime Auto Loan Market Is About to Collapse - Here's How to Profit
Buffett is now holding $55 billion in cash, the largest reserve ever held by his company.
Latest Stock Market Crash Predictions: George Soros
In the spring of 2016, Soros made it clear that he believes we're headed for a situation similar to the stock market crash of 2008.
Soros hedged his own positions by purchasing 19 million shares of Barrick Gold Corp. (NYSE: ABX) and began placing "put" options on S&P 500 stocks mid-year. He purchased 2.1 million put options in the spring and increased his holdings to 4 million options as of the end of June. Soros believes that much of the trouble with the current financial markets has to do with China and its overabundance of debt.
Latest Stock Market Crash Predictions: Carl Icahn
Carl Icahn started warning investors of "danger ahead" back in September 2015. While the market took a dip in early 2016, it recovered and many investors turned away from Icahn's prediction.
Icahn is now warning of a "Day of Reckoning" should we not receive some sort of economic stimulus from Washington. Since that isn't likely to materialize, the billionaire investor has also bet big on a stock market crash. At last report, Icahn Enterprises has a net short position of 149%, meaning the value of its short positions far outweighs the value of its long positions.
Latest Stock Market Crash Predictions: Jeffrey Gundlach
CEO of the Los Angeles-based DoubleLine Capital, Jeffrey Gundlach oversees more than $100 billion in investments. Gundlach is a member of the Barron's Roundtable and is considered a top fixed-income investor.
As of this summer, Gundlach announced that he is heavily invested in gold and gold miner stocks while avoiding many other stocks. Gundlach also admitted in September that his firm is shorting consumer discretionary stocks, a sure sign that its market outlook remains dim.
Don't Miss: One of the Best Defense Stocks to Buy Now
Latest Stock Market Crash Predictions: Sandy Jadeja
The name Sandy Jadeja may not be instantly familiar to the average investor, but market experts have learned to listen when he makes a prediction. Jadeja is a technical analyst and chief market strategist at Core Spreads. He also accurately predicted four previous stock market crashes to the precise date and time.
Just a year ago, Jadeja predicted that early January was going to be bad news for the Dow, which went on to lose 11.2% over 11 trading days. While Jadeja's latest date predictions haven't come to pass, they remain an ominous warning of a potential stock market crash in 2016.
Latest Stock Market Crash Predictions: Robert Kiyosaki
Robert Kiyosaki published the book "Rich Dad Poor Dad" in 2001 and changed the way millions of people view money and investments.
What many don't realize is that Kiyosaki also predicted a 2016 stock market crash in his 2002 book "Rich Dad's Prophecy." In the book, Kiyosaki reasoned that 2016 would be the year that a massive wave of baby boomers would hit the age of 70 and begin taking distributions from traditional IRAs, effectively pulling money from the market.
Kiyosaki also blames China's long-running bubble and warns that a lack of economic stimulus is going to trigger a crash. He reports that he is heavily invested in gold and recommends this as a safe haven.
Latest Stock Market Crash Predictions: Shah Gilani
Money Morning Capital Wave Strategist Shah Gilani predicted the 2008 stock market crash and has a similar forecast for 2016. Gilani blames the central banks and their policies, which are devaluing currency and driving investors to stocks, effectively creating an overvalued market.
Gilani points out that, in the United States, growth in GDP (up just 1.2% in Q2) doesn't support these inflated market gains. Gilani is another expert that recommends a short position so that investors can profit from a market crash.
While there are so many experts predicting a stock market crash, the worst thing an investor can do is panic. That's why we've listed several ways for investors to protect themselves from a market crash...
Protect Yourself and Even Profit During a Stock Market Crash
If you were paying attention to what many of these market experts are doing, you already have an idea on how to protect yourself from a market crash. Investing in gold is a safe-haven move that pays off in volatile markets. Money Morning Global Credit Strategist Michael E. Lewitt recommends the SPDR Gold Trust (NYSE Arca: GLD).
While you can place "put" options on individual stocks, that's complicated, risky, and a lot of work. Instead, take a look at the ProShares Short S&P 500 ETF (NYSE Arca: SH), which is a reverse ETF that is going to make you money when the S&P 500 goes down.
And those are only two ways you can profit from a stock market crash. Here's our complete guide on how to protect yourself and even profit during a market crash.
Follow Money Morning on Facebook and Twitter.