We're nearing the end of what has been the longest presidential campaign in history. And no matter which candidate you're voting for, the opposition looks like a dangerous choice.
The truth is, as far as the market is concerned, Hillary Clinton and Donald Trump are both dangerous, for different reasons.
Fortunately, no matter who you're supporting, whether you're a Republican, or a Democrat, or something in between, there are a few smart bets you can make now – and rake in good profits on the election outcome.
Here are the real dangers we're facing this election…
Don't Make Any Long-Term Moves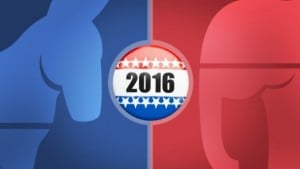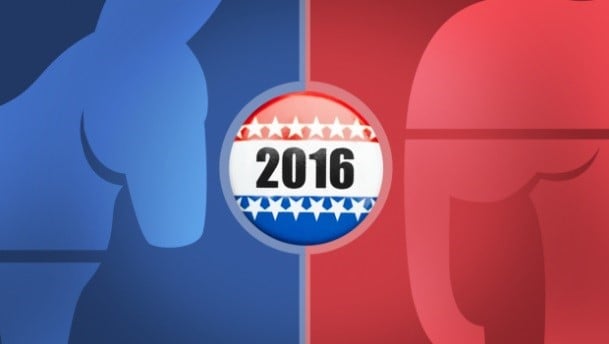 First of all, right now, the smart bets are all short-term moves.
That's because there's no way of knowing who's going to win the election and which long-term bets are going to pay off, since both candidates have completely different political and economic agendas.
That said, the only long-term play to make right now is to do nothing… if you're sitting on a diversified portfolio of great companies (not great stocks, mind you, but great companies).
In the long term, whoever wins the election – meaning which party runs the executive branch of government – doesn't make much difference to the stock market.
Profit Opportunity: How to Make a Killing… When Everyone Else Is Panicking
According to Russ Koesterich, CFA and head of BlackRock's global asset allocation team, "Historically, whether a Republican or Democrat occupies the White House has had no statistically significant impact on U.S. equity markets."
And research going back to 1853 shows that returns under Republican and Democrat administrations are virtually identical. That's according to Dr. Jonathan Lemco of mutual fund giant Vanguard.
In the long term, which for me is five years out, stocks have nowhere to go but up.
If either candidate wins by a landslide, which is unlikely, there would be smart long-term plays to make, for sure. But we'll cross that bridge if we come to it.
In the short term, however, until the dust settles sometime after this election, staying on the sidelines with big money makes sense.
It also makes sense to put on smart short-term positions to profit from likely outcome turmoil.
My position on the outcome is that no matter who wins, unless it's a landslide, the vote is going to be contested, lawsuits are likely to fly, we could face a constitutional crisis, and there could be civil unrest.
I'm not the only one who thinks there's trouble ahead…
Join the conversation. Click here to jump to comments…
About the Author
Shah Gilani is the Event Trading Specialist for Money Map Press. In Zenith Trading Circle Shah reveals the worst companies in the markets - right from his coveted Bankruptcy Almanac - and how readers can trade them over and over again for huge gains.Shah is also the proud founding editor of The Money Zone, where after eight years of development and 11 years of backtesting he has found the edge over stocks, giving his members the opportunity to rake in potential double, triple, or even quadruple-digit profits weekly with just a few quick steps. He also writes our most talked-about publication, Wall Street Insights & Indictments, where he reveals how Wall Street's high-stakes game is really played.