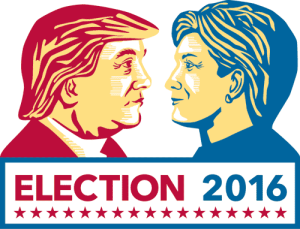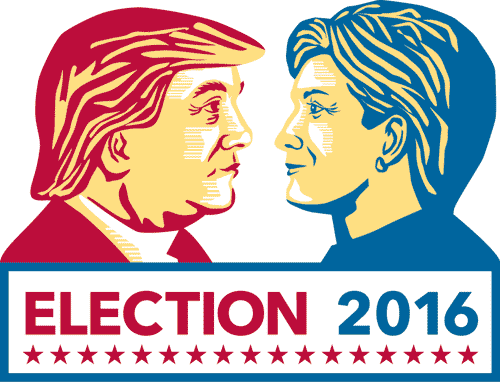 With only four days until the official Election Day in America, it's time to check in on the latest numbers and forecasts pointing to who will win the 2016 presidential election.
The polls have tightened. Check out the USC Dornsife/Los Angeles Times tracking poll, which follows 3,000 eligible voters until Election Day. Support for Trump spiked after FBI Director James Comey reopened the Clinton investigation on Oct. 28. Just a week before Comey's announcement, Clinton had a roughly 2% edge over Trump in the same poll. Trump support is now up five percentage points against Clinton in the tracking poll as of Nov. 3, with Trump holding a lead of 47.5% versus Clinton's 42.5%.
Another national poll, conducted by Rasmussen Reports, shows Trump gaining support against Clinton heavily - with over 50% support from voters who are certain they will vote. Among "likely" voters, the Nov. 3 telephone and online survey shows Trump with a 45% to 42% lead over Clinton. The previous two days, Trump and Clinton were tied. This is the first time Trump's been ahead of Clinton in this poll in nearly two weeks.
Then other polls, such as the CBS News/New York Times poll and the ABC/Washington Post tracking poll, show Clinton with a two- or three-point lead over Trump.
Polls have also tightened in recent weeks in battleground states. The Real Clear Politics polling average for Florida shows Trump with a 0.7% lead, based on polls conducted between Oct. 25 and Nov. 1. In Nevada, the RCP polling average shows Trump leading Clinton by two points. In Colorado, Clinton has retained a 1.7-point lead.
Don't Miss: Here's How Much Dark Money Could Be Spent in Election 2016
But the polls only show half the story.
Many think they're flawed. For example, some voters may say they're supporting a particular candidate (especially over the phone) because of sociability bias: the tendency to conform to social standards.
In addition, most polls, while considered "statistically significant," only poll a few thousand people on average - which is only .00000137% of the 218 million registered voters in the United States.
What the poll numbers don't show us about who's winning the 2016 presidential election is why the numbers have changed a bit going into the final week before Election Day. Here are a couple factors that are moving the data on who will win on Nov. 8...
The Top Factors That Still Make It Hard to Predict Who Will Win the 2016 Presidential Election