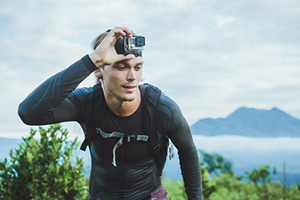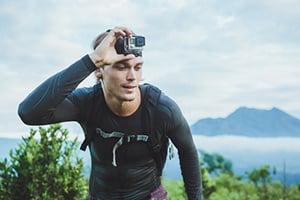 GoPro stock is down a crushing 18% to $9.85 today (Friday) on dismal Q3 2016 earnings. Fortunately for Money Morning readers, we have been warning against buying GoPro stock since the IPO.
Before we get into how we predicted the GoPro Inc. (Nasdaq: GPRO) stock drop, here's a look at GoPro's disappointing Q3 results and the volatile reaction…
GoPro Stock Is Down Following Earnings Disaster
Trading in GoPro stock was halted at the request of the company ahead of its Q3 release after Thursday's close. When shares resumed trading, the GoPro stock price crashed 22%. To put that in perspective, GoPro lost $250 million in value in a matter of minutes. GoPro's market cap dropped to $972 million from $1.23 billion following the results.
The maker of action cameras said its net income declined 330% year over year (YOY), as it swung to a loss of $84 million, or a -$0.60 per share. Analysts were looking a loss of $0.36.
Up Next: This penny stock has much more than just triple-digit profit potential…
GoPro's Q3 sales totaled $241 million. That was down a sharp 40% YOY and was well short of the estimate for $313 million. The dispiriting numbers reflect weak demand for GoPro's cameras. The company sold slightly more than 1 million cameras in Q3.
The company explained that production issues resulted in lower launch volumes. Those glitches will have a negative impact on results in the current quarter, too. Compromised production has hampered its re-stocking channels, and that will make it difficult for GoPro to meet demand in Q4.
The fourth quarter is crucial for retailers and makers of consumer electronics because their products are favorite holiday gift items. For many retailers, Q4 is a make or break quarter. While GoPro has several new items set to launch, it's warning it will have a difficult time getting them to consumers.
That puts a damper on expectations for its new product category. In September, GoPro unveiled its first drone called Karma.
And the earnings numbers aren't the only reason GoPro stock is down. Guidance looking forward is also making investors panic today…
Why We're Still Avoiding GoPro Stock