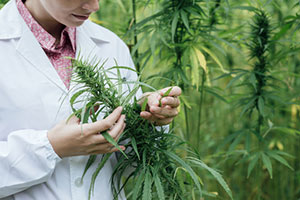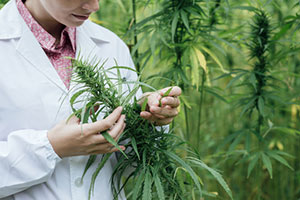 This week's election is a major day for investors, and not just because Americans will be choosing the next president. A record number of states will also vote on marijuana initiatives that could send cannabis stocks soaring this week.
Nine states have marijuana initiatives on the ballot this Election Day.
Voters in Arizona, California, Maine, Massachusetts, and Nevada will decide whether to legalize adult recreational marijuana use. Voters in Arkansas, Florida, Montana, and North Dakota have medical marijuana initiatives on the ballot.
Additionally, voters in Montana will vote on relaxing current marijuana laws in the state. The Montana Medical Marijuana Initiative aims to repeal the current three-patient limit for medical marijuana providers. It will also allow providers to hire employees to produce medical marijuana.
SPECIAL: Millions could make a fortune on these 30 pot stocks come Nov. 8.
Supporters believe marijuana measures will pass in many of these states, in large part because America's attitude about cannabis has radically changed over the last several years.
A new Pew Research Center survey revealed that 57% of U.S. adults say marijuana use should be made legal. Just 10 years ago, 60% of Americans disagreed. A new Gallup Poll shows current support for legalizing marijuana is 60% among adult Americans. That's the highest level ever recorded.
And that's only one reason why the best cannabis stocks are soaring…
Yet there's another reason why states could vote in favor of marijuana initiatives. Cash-strapped and budget-constrained states could certainly use the tax revenue and job creation.
The legal cannabis industry in Colorado spawned more than 18,000 new full-time jobs in 2015. In the same year, it generated $2.4 billion in economic activity. That's according to a study conducted by the economic consulting firm Marijuana Policy Group.
By 2020, the research company expects tax revenue from cannabis sales to top that of cigarettes. It already has more than tripled the tax rate of the alcohol industry. Marijuana taxes brought Colorado about $121 million in revenue last year. The firm expects that number to increase to roughly $150 million by 2020.
Marijuana is currently legal in 25 states for medicinal use. It's legal in four states and Washington, D.C., for recreational use. These figures could rise to 29 and nine, respectively.
All of these industry figures have been a massive catalyst for cannabis stocks. And this week's election could also send the top cannabis stocks soaring…
Cannabis Stocks Could Soar This Week