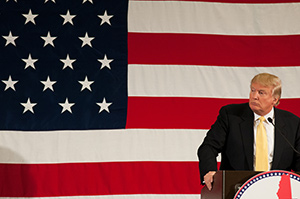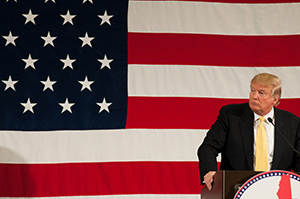 Trying to navigate through all of Donald Trump's plans for America can be quite the task. From "draining the swamp" to "building the wall," Mr. Trump is proposing some of the biggest -- and most controversial -- changes to America that people have ever seen.
One of the largest platforms of Trump's campaign revolves around creating jobs for America.
How is he planning to do this?
One way is by drastically altering the energy sector...
We've compiled five Donald Trump quotes that capture how Trump envisions changing America's energy sector if elected president.
We count down to his most contentious plan yet -- one that would surely change the way energy is created across the globe...
Donald Trump Quote No. 5:
"Under a Trump administration, we're going to bring back our steel jobs and we're going to rebuild this nation."
- Shale Insight Conference, Nov. 22, 2016
Trump's agenda to revitalize the steel industry in the United States has caused an uprising in the Rust Belt.
States like Michigan, Ohio, and Pennsylvania (all swing states in the 2016 election) have been heavily impacted by the sharp decline of steel made in America since the 1970s. Rust Belt small-business owner Joey Del Signore explains the dim outlook in his town, saying, "We lost the coal, the coal mining jobs. We lost the steel mill jobs. We lost the railroad jobs. Because they went overseas, or somewhere else, and we've suffered. It's a shame. But that's what has happened. We're the Rust Belt."
Union leaders in the steel and coal industries blame the Obama administration for new regulations that restrict toxic air emissions. People who have consistently voted Democrat in past elections are now switching over to vote Republican for Trump.
Pair that with the widely shared video of Clinton describing how coal workers are going to lose their jobs, and you've got a frenzy of workers angry and scared about losing their careers:
Don't Miss:
My (Bold) 2017 Oil Price Forecast - and Today's Most Profitable Energy Play
Trump has declined to state exactly how he plans to bring back the jobs in the steel industry, but his comments about his disdain for regulations and strict processes provide some clues...
Donald Trump Quote No. 4:
"Right now, green energy is way behind the times. You look at the windmills that are destroying shorelines all over the world. Economically, they're not good. It's a very, very poor form of energy. Solar, as you know, hasn't caught on because, I mean, a solar panel takes 32 years -- it's a 32-year payback. Who wants a 32-year payback? The fact is, the technology is not there yet. Wind farms are hurting the country."
- FOX News, "On the Record," March 16, 2012
Donald Trump has called for a total overhaul of the green energy movement. His notorious tweet about the concept of global warming originating from China has been heavily mentioned during his election campaign -- although Trump said this statement "never happened" during the second presidential debate: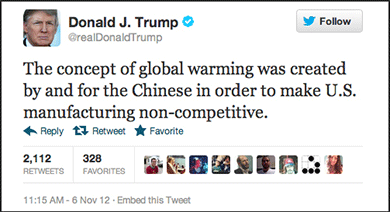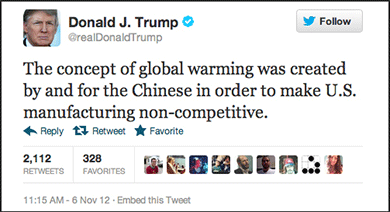 The average payback period for a solar-powered home in California is about nine years, according to Direct Energy Solar, a solar-based energy company who has been operating since 2001.
The U.S. Department of Energy notes that in the last six years, the solar workforce has increased 123%. Of that workforce, veterans make up 8.1%.
If Trump were to scale back America's efforts towards green energy, it may actually hurt his overall agenda of bringing back jobs to American workers.
That's why some consider this anti-green energy plan to be highly controversial. But it's not his most drastic one...
Donald Trump Quote No. 3:
"We will streamline the permitting process - the permitting process is a disaster. It's horrible with the EPA. We're going to be cutting massively regulations."
- Shale Insight Conference, Nov. 22, 2016
Mr. Trump places heavy blame on federal regulation agencies, such as the Environmental Protection Agency (EPA), for delaying projects that could have an economic benefit to communities. Long timeframes for completing the regulation process are not unusual. Almost all major EPA regulatory decisions are subjected to court challenges, which often hold back implementation for years.
Trump has identified the problem but offered little insight into how exactly he would fix it...
Once issued, regulations are costly to reverse, so it's important that they are completed correctly.
Donald Trump Quote No. 2:
"We need an American first energy plan. It's going to be from now on America first. This means opening federal lands for oil and gas production. Opening offshore areas and revoking policies that are imposing unnecessary restrictions on innovative new exploration policies."
- Shale Insight Conference, Nov. 22, 2016
According to his website, Trump's "America First Energy Plan" involves:
Renewing the Keystone XL Pipeline
Increasing energy production in federal areas, including Native American land
Stopping all U.S. contributions to global warming programs
Dismissing regulations that are bad for workers
Environmental groups across the globe call Trump's plan to create an America first energy plan disastrous for the environment. Tom Steyer, a notable environmentalist and Democratic donor, says, "Trump's energy policies would accelerate climate change, protect corporate polluters who profit from polluting our air and water, and block the transition to clean energy that is necessary to strengthen our economy and protect our climate and health."
This leads us to Donald Trump's most divisive plan yet -- one that will send a shock wave of concern across the world...
Here Are 10 "One-Click" Ways to Earn 10% or Better on Your Money Every Quarter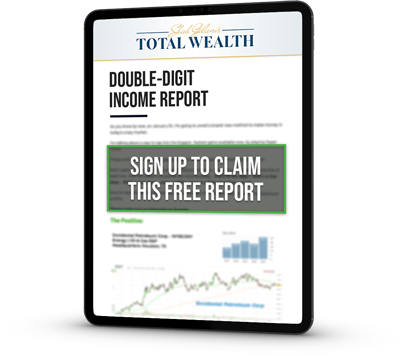 Appreciation is great, but it's possible to get even more out of the shares you own. A lot more: you can easily beat inflation and collect regular income to spare. There are no complicated trades to put on, no high-level options clearances necessary. In fact, you can do this with a couple of mouse clicks – passive income redefined. Click here for the report…