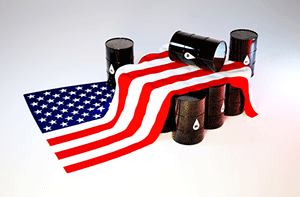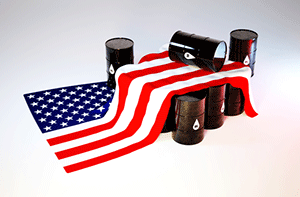 Markets have been volatile ahead of the U.S. presidential election, and crude oil prices have been no exception.
Today (Monday, Nov. 7), the day before the election, the WTI crude oil price is up 1.79% to $44.86. Despite today's gain, WTI crude oil prices are still down nearly 6% since the start of the month.
Dr. Kent Moors, Money Morning's Global Energy Strategist, notes that the oil market is currently seeing a high level of volatility because of the election. The crude oil volatility index hit 45.34 today, its highest level since September.
Moors says, "Much of this has been driven by the ongoing and ever increasing angst in the markets as Election Day approaches."
Don't Miss: Smart Money Bets Ahead of a "Dangerous" Election
Of course, the election isn't the only event affecting oil prices. Here's what else is moving crude oil prices today...
Why Crude Oil Prices Are Up Today
While the election is in focus today, the biggest geopolitical event moving crude oil prices is the recent OPEC agreement.
The OPEC agreement to limit production in an attempt to drive up oil prices has been looking doubtful. Key cartel members, like Iraq and Iran, are demanding exceptions from a production cut. This has put the ability of the cartel to reach an agreement in question.
Russia's commitment to cooperating with an OPEC agreement has also appeared in doubt. The cartel needs the participation of non-members to make the cut effective, and Russia is one of the world's top oil-producing countries. Russian participation is essential.
Over the weekend, OPEC's Secretary General said Russia was "on board" with an oil production cut. This was a bit of good news for the cartel ahead of its Nov. 30 meeting. That's one of the reasons the WTI oil price rose nearly 2% today.
However, recent news about the U.S. presidential election has also impacted oil prices today. The U.S. presidential election is one of the biggest geopolitical events this year.
Here's what this election means for the price of crude oil...
This Is Why the Election Affects Crude Oil Prices