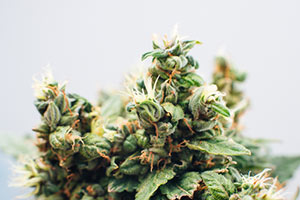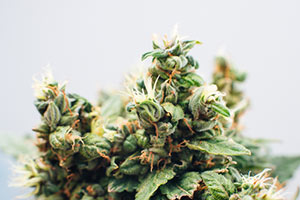 We're one day from the election, and there are a number of marijuana initiatives on state ballots.
That's why we're featuring the top marijuana stocks to watch now. You see, this week is poised to be the biggest week of the year for marijuana stocks. In fact, this week could be historic for the legal and medical marijuana industry.
A record nine states have marijuana initiatives on the ballot this year.
Legal use of recreational marijuana is on the ballot in Arizona, California, Maine, Massachusetts, and Nevada. If passed, those five states will join Alaska, Colorado, Oregon, Washington, and the District of Columba, where adults are free to use marijuana recreationally.
Medical marijuana initiatives are on the ballot in Arkansas, Florida, Montana, and North Dakota.
Twenty-five states have already passed laws allowing marijuana for medicinal uses. Four states and Washington, D.C., legally allow recreational use. Those numbers could climb to 29 and nine, respectively, on Tuesday.
Proponents think these initiatives will pass in the bulk of these states on Tuesday since America's stance on pot has significantly changed over the last several years.
NOV. 8 VOTE: Get Rich from Legal Weed. Soon, the DEA Can't Stop You.
The majority of American adults (57%) say marijuana use should be made legal, a new Pew Research Center survey shows. That's a stark contrast to a decade ago, when 60% opposed it.
Growing marijuana acceptance and legalization has created massive industry growth. And that's one of the reasons we're bringing you the top marijuana stocks today.
Legal marijuana sales grew to $5.7 billion in the United States in 2015. That was a sharp increase from $4.6 billion in 2014, according to ArcView Market Research. Recreational sales surged to $1.2 billion last year from $374 million the year before.
ArcView's new report projects robust sales growth this year. Retail marijuana sales are forecast to reach $7.1 billion in 2016. That would represent a 26% year-over-year increase.
By 2020, legal market sales are expected to surpass $22 billion. And that growth will continue to be a massive catalyst for the top marijuana stocks on the market.
Here are three of the best marijuana stocks to watch now...
Why the Top Marijuana Stocks Are Soaring Now
In a sign of how quickly the marijuana industry is growing, Cowen & Co. now has a marijuana analyst. Vivien Azer of Cowen said if 2016 marijuana initiatives are passed, the legal marijuana market could more than triple in size from a current $6 billion, Barron's reported this weekend.
The marijuana industry is on the cusp of becoming a key disrupter. Azer said the pot market threatens other industries.
The analyst, who also covers the alcoholic beverage sector, notes that some companies in the space are starting to cite competition from marijuana as a danger factor in their annual reports.
And the top marijuana stocks have been standouts this year. While the broader market is clinging to a 3.48% year-to-date gain, several marijuana stocks are boasting triple-digit gains.
MCig Inc. (OTCMKTS: MCIG) manufactures electronic cigarettes and provides marijuana grower services. At $0.175, shares are up 298.63% year to date.
Aurora Cannabis Inc. (OTCMKTS: ACBFF) focuses on cultivating, harvesting, and selling medical marijuana. At $1.59, shares are up 278.61% so far this year.
GW Pharmaceuticals Plc. (Nasdaq ADR: GWPH) engages in discovering, developing, and commercializing cannabinoid prescription products. At $115.11, GWPH shares are up 65.77% year to date.
And those are only three of the top marijuana stocks on the market.
And as a service to Money Morning readers, we've created a 90-page cannabis investing guide called "The Roadmap to Marijuana Millions." This "bible of weed investing" reveals the world's top marijuana stocks every serious investor should consider right now. Normally valued at $499, it can be yours absolutely free. To learn how to get your free copy, click here. This offer is only available to the first 500 people who respond today. So please go here now to reserve your copy.
Follow us on Twitter @moneymorning and like us on Facebook.
Related Articles: