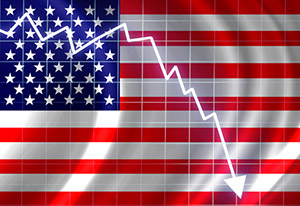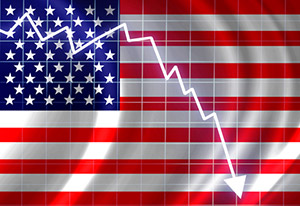 As Americans head out to vote for the two most unpopular candidates in history, many investors worry the election could trigger a stock market crash today.
A majority of Americans view each candidate unfavorably. In its latest poll, Gallup found 62% of voters viewed Donald Trump unfavorably and 57% of voters viewed Hillary Clinton unfavorably. Trump and Clinton have the two highest "strongly unfavorable" percentages since Gallup began asking the question in polls in the 1956 election.
Investors aren't optimistic about either candidate, and that's creating volatility in the market.
When it comes to concerns of economic collapse, Money Morning Global Credit Strategist Michael Lewitt says, "Neither Mrs. Clinton nor Mr. Trump understands what we're really facing here…"
And markets have already been showing signs of investor fears. In fact, some investors are wondering if we could see a stock market crash after the election.
Despite a strong rally today (Monday, Nov. 7), the S&P 500 has dropped 2% since its October high. Bloomberg reports the S&P 500 has typically risen in the five days before the election. If the S&P 500 holds steady, this will be only the third time since 1928 the S&P 500 dropped before an election.
Other indicators show similar signs of volatility. Gold, a safe haven from volatile stocks, reached a one-month high on Nov. 2, jumping nearly 3% after news broke the FBI had found more emails related to Clinton's private email server. The U.S. dollar hit a three-week low last week, when the U.S. Dollar Currency Index dropped to $96.89, a 2.6% drop from its October high.
These all show how volatility has increased as Election Day approaches. And whenever volatility spikes, fears of a stock market crash do, too.
That's why with voting just one day away, investors need to be prepared for the possibility of a stock market crash today.
Why a Stock Market Crash Today Is Possible
No matter who the eventual winner is Tuesday, investors could end up fleeing stocks in search of safer alternatives.
Don't Miss: See why it's time to go big on gold…
This has happened during past elections when a new president is elected, though on a smaller scale.
In 2008, the Dow Jones Industrial Average sank by 12.7% in the week after the election. In 2000, the Dow dropped 4% in the week after the election, and in that case the outcome was yet to be determined.
This time could be much worse. Here's why…
There are already warning signs in the market now, and the election is only causing more volatility. The biggest danger is the stock market is massively overvalued.
The current P/E value for the S&P 500 is 60% above its historic average. And in August, the Dow, Nasdaq, and the S&P 500 all hit record highs.
That would be great news if economic growth was pushing up stock prices. But recent stock market gains haven't been fueled by economic growth.
GDP growth has been weak. In Q2 2016, GDP was up only 1.4%. The average GDP growth rate for the last 20 years has been over 5%. Corporate profits are also trending down. According to the St. Louis Fed, corporate profits have declined 7.6% between Q4 2014 and Q2 2016.
Instead of economic growth fueling a rising stock market, which is sustainable, recent stock market highs have actually been fueled by the Fed's low interest rates. That's extremely dangerous for the markets.
Current FOMC interest rates are at 0.50%, down from above 5% before the global financial crisis of 2008. Such drastically low interest rates push investors into buying stocks in order to get a decent return on their money. That has artificially boosted the price of most stocks.
This situation already has investors nervous. When the Fed raises rates, it could pop the stock market bubble. Right now, the CME FedWatch Tool projects there is a 76.3% chance of an interest rate hike at the December FOMC meeting.
An overvalued stock market combined with the election of one of the most unpopular presidential candidates in American history could be explosive.
That's why it is so important to protect your money in the case of a stock market crash today. Here's what you can do to protect your money from a stock market crash…
How to Protect Your Money from a Stock Market Crash