As the more than half of the electorate who didn't vote early goes to the polls today, an exhausted nation looks forward to the end of the nastiest campaign season in my lifetime.
Unfortunately, the divides that overshadowed this election will remain regardless of who wins, as will the rancor and mistrust. "Divided We Stand" will continue to be our national mantra.
And that's really sad, because it didn't use to be this way…
Even amid partisan and ideological differences, America has generally been quite civil about selecting its leaders. I used to feel it each time I cast my ballot: "These guys are actually allowing me to participate in the greatest exercise in self-government ever devised."
Well, that feeling has been ebbing away over the past several election cycles – and has virtually disappeared this time around.
Now, the gridlock will continue regardless of who wins the presidency. A Clinton White House will likely face a Republican Congress, while a Trump victory would place him in opposition to the Republican congressional leadership he has openly rejected.
Any policy changes will be difficult to push through in that environment. Energy policy is no exception.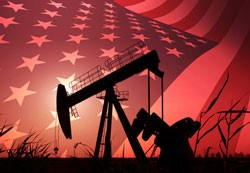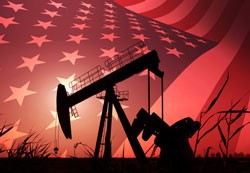 Here, Clinton wants to emphasize renewables, while Trump has been supporting accelerated U.S. oil and natural gas drilling. Yet the reality, at least short to medium term, lies elsewhere.
You see, it's not about emphasis. It's about perspective.
As you've seen here before, there is only one energy solution, not only for the nation's energy needs…
But also for our current economic and political situation…
We Need to Expand Our Energy Balance
That solution is to expand the energy balance.
Don't Miss: This is your ticket to bigger and better returns… and it won't cost you a penny. What are you waiting for? Read more… 
I have often said in Oil & Energy Investor that this has never been a search for a silver bullet to wean us from dependence upon crude oil. Not only is this unrealistic, but it also cripples the American workforce and kills local economies from California through Texas to Pennsylvania, as well as the national market as a whole.
Now, we can't just keep using current energy sources regardless of consequences. But, as we've known for some time now, the requirements of national security need to be coordinated with the demands of individual income security.
Back when the United States still overwhelmingly relied on foreign oil, that meant an emphasis on supporting renewables. This has continued even after huge domestic shale and tight oil and gas reserves were discovered.
This is not about replacing which energy source is dominant on a whim. Markets left to their own devices do a rather good job of eventually making those decisions for us. In some places, efficiency becomes the driving force. In others, it is reliability. In others still, maintaining employment and income flow may take precedence, even if that means higher prices or environmental tradeoffs.
I am certainly not saying that one of these always needs to reign supreme. Instead, what is important is how the transition is managed…
Join the conversation. Click here to jump to comments…
About the Author
Dr. Kent Moors is an internationally recognized expert in oil and natural gas policy, risk assessment, and emerging market economic development. He serves as an advisor to many U.S. governors and foreign governments. Kent details his latest global travels in his free Oil & Energy Investor e-letter. He makes specific investment recommendations in his newsletter, the Energy Advantage. For more active investors, he issues shorter-term trades in his Energy Inner Circle.