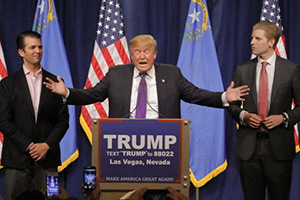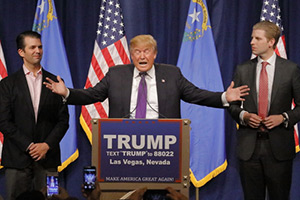 Donald Trump shocked investors by winning the 2016 presidential election, and we've just revealed our newest gold price prediction following the news.
You see, Money Morning Resource Specialist Peter Krauth expected volatility in the markets, no matter who won. That's what we're seeing today.
But according to Krauth, Trump winning the election is not the only driving force for gold prices in 2016 and 2017.
Before we get to the other major gold price catalyst, here's why the price of gold today has climbed 2.2% after the Trump victory…
Why the Price of Gold Is Climbing Today After Trump Win
According to an ABC/Washington Post poll from Nov. 7 poll, 60% of the likely voters surveyed had an "unfavorable" view of Hillary Clinton.
While most voters didn't like her, the markets were in favor of a Clinton presidency. That's because her policies weren't expected to cause volatility or uncertainty.
Trump, in comparison, is viewed as a wild card.
Trending: What Investors Need to Know Between Now and 2017
President Trump simplifying the tax system and supporting the energy sector could fuel economic growth. But investors are also concerned over how he plans to pay for the wall between the United States and Mexico.
There's also concern over how Trump's relationships with foreign countries could impact trade. With so much uncertainty, investors are looking for the safest places to put their money.
And right now, investing in gold is safe.
Gold is now trading at $1,307.30 an ounce and has climbed 4.19% over the last month. But Krauth believes there is even more room for gold prices to climb.
Here's how high Krauth sees the value of gold climbing in his bold gold price prediction after the election…
Our New 2016 Gold Price Prediction