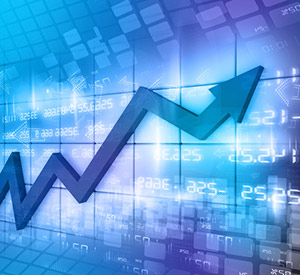 The Dow just broke its all-time record high, and we've put together a list of the top-performing Dow stocks of 2016.
The Dow is up over 1,200 points, or 7.3%, since the start of the year. Today (Nov. 10, 2016), the Dow just passed its all-time high, surging to 18,785.24 points. Its previous record, set in August, was 18,668.
Our list of the top Dow stocks of 2016 is based on the stocks with the best performance in 2016. While past performance doesn't mean the stocks will continue to perform, these are certainly worth keeping an eye on.
With the Dow breaking records, here is a breakdown of the best-performing Dow stocks this year.
Top Dow Stocks of 2016 No. 10: Johnson & Johnson
Johnson & Johnson (NYSE: JNJ) is one of the world's largest healthcare and pharmaceutical companies. The New Jersey-based company operates in more than 60 countries and supplies products to over 200 countries around the globe. On Oct. 18, the healthcare giant reported earnings that once again beat Wall Street expectations. For Q3, the company reported global sales of $17.82 billion compared to analyst estimates of $17.7 billion. EPS was $1.68 against Wall Street projections of $1.65.
JNJ is currently trading at $120.15, up 18.2% on the year. The company's dividend yield is 2.82%.
Top Dow Stocks of 2016 No. 9: ExxonMobil Corp.
Exxon Mobil (NYSE: XOM) is the world's largest listed oil company and, despite some struggles due to sagging oil prices, the company has continued to cut spending. In Q2 alone, it slashed 38% from capital expenditures and has continued to produce positive returns for investors. XOM's Q3 earnings dropped 38%, but still beat Wall Street's expectations.
XOM stock is currently trading at $87.07, with shares up 12.34% year to date (YTD). The company has a mega market cap of $347 billion and a dividend yield of 3.41%.
Don't Miss: This is your ticket to bigger and better returns… and it won't cost you a penny. What are you waiting for? Read more… 
Top Dow Stocks of 2016 No. 8: Apple Inc.
Apple Inc. (Nasdaq: AAPL) continues to shine as competitors struggle. The Samsung Galaxy Note 7 had to be recalled and discontinued over the possibility of setting itself on fire. Loyal Apple enthusiasts ensure that each new release of the iPhone breaks sales records, but Samsung's recent debacle is sure to be a boon for this tech giant, which has also been working hard to grow its revenue from services such as Apple Pay, iTunes, and iCloud.
AAPL stock is trading at $107.70, with shares up 5.1% YTD. This remains one of the best tech investments out there. The company's market cap is over $580 billion, and its dividend yield is 2.1%.
Top Dow Stocks of 2016 No. 7: Chevron Corp.
If you like high dividend-paying Dow stocks, be sure to take a look at Chevron Corp. (NYSE: CVX). CVX stock currently has a dividend yield of 4%. Chevron is also in a position to benefit from an oil recovery, and the stock has rallied after the latest OPEC agreement to try and cut production. Chevron has also been selling assets ($5.7 billion in 2015) in an effort to improve its margins and strengthen its balance sheet.
CVX stock is trading at $170.57, with shares up 19.56% YTD.
Top Dow Stocks of 2016 No. 6: Cisco Systems Inc.
When you look at the Dow 30 stocks list, Cisco Systems (Nasdaq: CSCO) is likely one of the best-performing tech stocks of 2016. This tech giant now ranks No. 63 on Forbes' latest list of the "World's Largest Companies." While Cisco isn't growing as rapidly as it was a few decades ago, it has steady annual growth and a large amount of capital on its balance sheet. CSCO annualized growth since 2007 is around 4%, and the company has $65.7 billion in cash against $24.5 billion in long-term debt. The company has grown through acquisitions, but at the same time is working to streamline its dozens of revenue models to create more efficient operations.
CSCO stock is trading at $31.10, with shares up 14.58% YTD. The company's dividend yield is 3.34%.
Get Our Best Wealth-Building Ideas: Money Morning's top 5 investment reports to grow your money like never before are right here – and they're absolutely free. Read more…
Top Dow Stocks of 2016 No. 5: Wal-Mart Stores Inc.
Wal-Mart Stores Inc. (NYSE: WMT) has been struggling to remain relevant in a world that is moving increasingly toward e-commerce. About a year ago, it announced a strong push into the e-commerce sector, promising to invest $2 billion over the next several years. It appears that it's going over budget already. This summer it announced plans to purchase Jet.com, a rival of both Walmart and Amazon. The terms haven't been announced, but the site is worth approximately $3 billion.
WMT stock is trading at $71.25, with shares up 16.51% YTD.
Top Dow Stocks of 2016 No. 4: 3M Co.
3M Co. (NYSE: MMM) is one of our top stocks to watch. The Minnesota-based manufacturing and technology company that operates in five segments: Safety & Graphics, Healthcare, Electronics & Energy, Consumer, and Industrial. Barclays has just upgraded its price target on the stock to $194. Barclays reasons that 3M's M&A activity and increased visibility in markets such as nonresidential construction will help with its growth.
MMM stock is trading at $172.27, with shares up 14.51% YTD.
Read on to see the three top Dow stocks of 2016…