Older folks – including all those baby boomers reaching retirement age – are confronting a slew of age-related ailments, including glaucoma, cancer, arthritis, and back pain.
Cannabis-based remedies, as researchers are discovering, are uniquely suited to treating those diseases.
In other words, because of marijuana's newly understood medicinal properties, it's changing "How We Thrive" in the Singularity Era.
As that elderly population grows – and as it begins to grasp how well cannabis works to treat numerous diseases – so will the size of the medical marijuana market. And as I've been telling you in recent days, that makes legal marijuana one of the biggest profit opportunities I've ever seen.
In fact, "It is the biggest thing I've ever seen."
That's not me talking – but the CEO of a Fortune 1000 firm who's got a plan to "invest, like, half a billion in the pot business."
This move may have been risky – but it's looking like a success.
The company's first two "pot acquisitions" have already increased sales by more than 20%. That's nearly four times the growth rate of the rest of the company, and operating margins are on track to be about 30% higher than the company average.
Plus, the firm's profits are up 50% in the last four years.
And its shares have increased 33% in the past year, compared to 1.5% growth for the S&P 500.
So, as more and more states legalize cannabis, this company's shares will soar 30% in just the next 12 months… and beyond.
And so will its shareholders' profits…
Cannabis Capitalist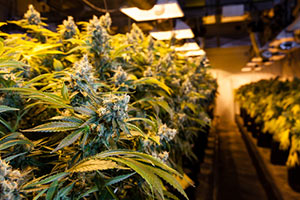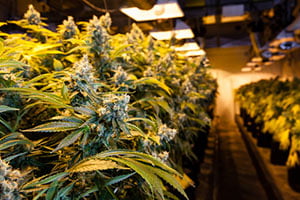 While the legalization of marijuana is creating the need for acres and acres of professionally grown cannabis, you shouldn't forget the little guy.
After all, for decades thousands of consumers have been growing their own, even while risking trouble with law enforcement. By one estimate, $60 billion worth of illegal pot is grown each year in the United States.
Don't Miss: Get the Best Investing Research Today to Grow Your Money
But with marijuana legal, the number of people looking to cultivate it for their own consumption is likely to skyrocket.
The marijuana-growing market could easily top $100 billion within five years, with much of that supply displacing imported marijuana from dangerous jungles in Latin America.
And while this opens up an opportunity for firms that cater to growers and gardeners, it also presents those firms with a strategic dilemma…
Join the conversation. Click here to jump to comments…
About the Author
Michael A. Robinson is one of the top financial analysts working today. His book "Overdrawn: The Bailout of American Savings" was a prescient look at the anatomy of the nation's S&L crisis, long before the word "bailout" became part of our daily lexicon. He's a Pulitzer Prize-nominated writer and reporter, lauded by the Columbia Journalism Review for his aggressive style. His 30-year track record as a leading tech analyst has garnered him rave reviews, too. Today he is the editor of the monthly tech investing newsletter Nova-X Report as well as Radical Technology Profits, where he covers truly radical technologies – ones that have the power to sweep across the globe and change the very fabric of our lives – and profit opportunities they give rise to. He also explores "what's next" in the tech investing world at Strategic Tech Investor.