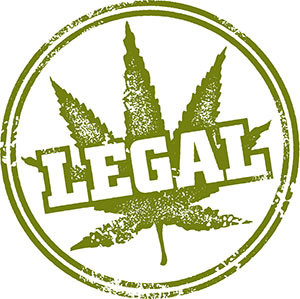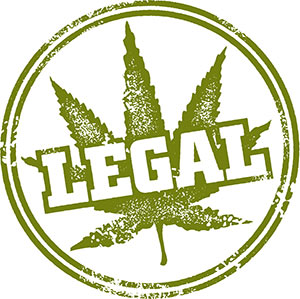 New projections estimate that legal marijuana sales could hit $6.7 billion in 2016, which is why we've made a list of five marijuana stocks to watch in 2017.
The marijuana industry is poised to soar now that California, Massachusetts, Maine, and Nevada just legalized recreational marijuana.
And because Money Morning Director of Tech & Venture Capital Research Michael A. Robinson sees California as a leader in cutting-edge issues, other states will quickly follow suit.
"Fact is, California stands as one of the world's largest economies, so just the sheer volume of sales in the state would be massive. As we have seen with things like environmental legislation and gay rights, the state is on the cutting edge of major issues that have socioeconomic impacts. Other states will look at California's success in rolling this out as their model for legislation," Robinson told me on Nov. 8.
You see, investing in the marijuana industry is being called the gold rush of the 21st century.
And we don't want Money Morning readers to miss out. Along with our five 2017 marijuana stocks to watch, we'll also show you how you can get our 90-page investment guide for the booming marijuana industry.
Here's the first on our list of marijuana stocks to watch in 2017...
Marijuana Stocks to Watch in 2017 No. 5: mCig Inc
MCig Inc. (OTCMKTS: MCIG) is a penny stock, and penny stocks can be risky. But even with the risks, MCIG is a marijuana stock to watch in 2017.
MCig is based in Nevada, and it offers equipment for marijuana home growers, vaporizers, greenhouses, and cultivation rooms. Rollies LLC, owned by mCig, sells smoking tubes that could increase in popularity with more states approving recreational marijuana policies.
BRILLIANT: Average Americans Are Becoming Marijuana Millionaires
And as marijuana is legalized in more states, the demand for mCig's products will increase.
For their fiscal 2016, mCig reported $1.7 billion in revenue and gross profit of $290,774. Over the last 12 months, MCIG has climbed 282.76%.
Marijuana Stocks to Watch in 2017 No. 4: GW Pharmaceuticals Plc.
GW Pharmaceuticals Plc. (Nasdaq ADR: GWPH) uses plant-derived cannabinoid therapeutics to help patients suffering from various diseases and medical conditions.
GW's Sativex is the first prescription medicine derived from a cannabis plant, and it's used to treat spasticity. GW is also working on a product called Epidiolex, which could be used by patients with rare epilepsy disorders.
Because marijuana is listed as a Schedule I drug, it can't be used for medical purposes. But legalization and marijuana reform could help it get reclassified, which would allow GW to offer more plant-derived cannabinoid therapeutics.
GWPH has skyrocketed over 50% in the last 12 months. In comparison, the S&P 500 has climbed just 6.42%.
Marijuana Stocks to Watch in 2017 No. 3: General Cannabis Corp.
General Cannabis Corp. (OTCMKTS: CANN) provides services to the regulated cannabis industry.
General Cannabis provides a large list of services, including:
Acquisitions and leasing of cultivation space
Security services including video surveillance and cash transportation services
Designing, distribution, and selling of apparel
Consulting services
General Cannabis was founded in 2013. It's headquartered in Colorado, the first state to legalize recreational marijuana. According to the Denver Post, legal marijuana sales in Colorado alone are expected to reach $1 billion for 2016.
Over the last 12 months, the CANN stock price has climbed 315%.
Aside from MCIG, GWPH, and CANN, there are two other companies involved in the marijuana industry that are worth watching in 2017.
Marijuana isn't the core of their businesses, but these companies are creating partnerships and filling a growing demand through their already successful products and services.
These are the two other companies in the marijuana industry Robinson is keeping an eye on...
Marijuana Stocks to Watch in 2017 No. 2: Microsoft Corp.
It's true most investors wouldn't view Microsoft Corp. (Nasdaq: MSFT) as a marijuana stock.
But this past June, Microsoft used its powerful software and cloud services to become the go-to source for the cannabis industry.
KIND Financial, a company that uses technology to make sure transactions in the marijuana industry are safe, secure, and compliant, partnered with Microsoft in June to run software through Microsoft's cloud.
As more states legalize marijuana, there will be a bigger need to track sales and to make sure local businesses are compliant with rules and regulations.
The MSFT stock price is already up 9.3% in the last 12 months, with its cloud-based services revenue climbing 116% year over year in its latest quarter.
Trending Story: States Legalizing Marijuana in 2017
Its software services in the booming marijuana industry will help that number continue to climb.
And our final marijuana stock to watch in 2017 may be just as surprising as Microsoft...
Marijuana Stocks to Watch in 2017 No. 1: Scotts Mircale-Gro Co.
The other company Robinson is watching is Scotts Miracle-Gro Co. (NYSE: SMG).
You can find Scotts' lawn care and gardening products in some of the leading retail stores in the country, like Wal-Mart Stores Inc. (NYSE: WMT) and Home Depot Inc. (NYSE: HD).
Between 2001 and 2009, revenue climbed 80% for Scotts because retailers like Walmart and Home Depot were expanding. But since the financial collapse of 2008-2009, sales have been stagnant, according to Forbes.
In order to increase revenue growth, CEO Jim Hagedorn is now investing millions in the marijuana industry.
Hagedorn purchased two companies that sell fertilizers, soil, and accessories for marijuana growers back in 2015. He also invested $120 million (a 75% stake) in the hydroponics equipment company Gavita International in July 2016. But there are even more companies for investors to target a seven-figure weed windfall with the top pot stocks from every ecosystem - growers, edibles, dispensaries, and more...
As a service to Money Morning readers, we're now making available a 90-page cannabis investing guide called "The Roadmap to Marijuana Millions."
This "bible of weed investing" reveals the world's top marijuana stocks every serious investor should consider right now.
Normally valued at $499, it can be yours absolutely free. To learn how to get your free copy, click here.
This offer is only available to the first 500 people who respond today. So please go here now to reserve your copy.
Follow Money Morning on Facebook and Twitter.