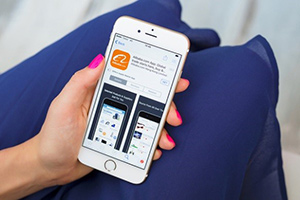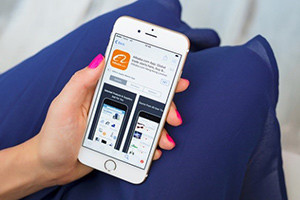 The Alibaba stock price history tells the volatile story of the Chinese online retail giant's first two years on the market, but we continue to remain bullish on BABA stock in the long term.
Alibaba Group Holding Ltd. (NYSE: BABA) currently trades at $92.55, a 13.67% gain for so far this year. But it has not been a steady climb for the Alibaba stock price.
When Alibaba went public in September 2014, it was immediately one of the hottest tech stocks on the market. The Alibaba IPO price was set at $68, but investors drove it up to $97.70 within 24 hours.
Since its initial surge, Alibaba shares are down nearly 3%. From November 2014 to September 2015, share prices fell by 60%.
Before we get into our Alibaba stock price outlook, here is a complete breakdown of the Alibaba stock price history…
Setbacks Throughout the Alibaba Stock Price History
After Alibaba's share price surged during its IPO in 2014, BABA shares went on a prolonged skid. During 2015, shares fell 23%. Here's why…
Don't Miss: This is your ticket to bigger and better returns… and it won't cost you a penny. What are you waiting for? Read more… 
First, because of the increasing importance of the Chinese market, Alibaba became a trendy pick and investors overinflated its initial share price.
Second, there are new concerns about the Chinese economy, where Alibaba does 94% of its business. Chinese economic growth has recently slowed. The Chinese GDP quarterly growth rate has dropped by over 8% since BABA went public.
Another measure of the Chinese economy, the Chinese stock market, also declined steeply since BABA stock debuted. The Shanghai stock exchange dropped by 38% since hitting a five-year high in May 2015.
Investors worry slowing Chinese growth will negatively affect BABA's business.
Third, in May of 2016, the SEC announced an investigation of BABA's accounting methods.
The SEC is investigating whether there were irregularities in the reporting of sales for Singles' Day in China, a sales holiday similar to Black Friday in the United States.
The company reports Single's Day sales as GMV, or gross merchandise volume. This counts all the purchases in a given period. But most companies in the retail industry take account of potential returns, cancellations of deliveries, or late deliveries. This would make Alibaba's sales look bigger than they really were compared to competitors.
However, the SEC has said its investigation should not imply anything criminal has occurred.
The SEC also began looking into the selling of counterfeit products on Alibaba. The company has already been the target of complaints from major brands, like Michael Kors, who believe counterfeit products are being sold on the site.
These accusations continue to hamper the Alibaba stock price.
Fourth, the BABA stock price was affected again when Japan-based SoftBank sold a nearly $8 billion stake in BABA. Alibaba's share price dropped 6.5% the day the sale was announced. SoftBank was one of Alibaba's earliest investors.
However, investors should note that the sale totaled just 4.3% of SoftBank's share in BABA. The sale was also not a reflection of BABA's business strength. SoftBank sold its stake as a way to lower its debt, and the companies remain on good terms.
BABA founder Jack Ma and the CEO of SoftBank Group Corp., Masayoshi Son, have a strong relationship. Ma is on SoftBank's board, and Son is on Alibaba's board. The companies may jointly introduce cloud-computing services in Japan in the future.
Despite some setbacks throughout the Alibaba stock price history, there are strong reasons for optimism…
Why the Alibaba Stock Price Is Poised for Gains
Investors can expect the Alibaba stock price to rise for one key reason: The company keeps growing.
Alibaba's earnings are forecast to climb more than 28% annually over the next five years. In other words, its earnings will double in four years.
Alibaba is similar to Amazon.com Inc. (Nasdaq: AMZN) in the United States. It is an online retailer selling a wide range of goods, from electronics to clothing. Alibaba also owns a number of smaller businesses in industries like medicine, entertainment, and computing. This means it is situated to benefit from the extremely rapid growth of China's consumer base.
China's consumer base is currently 109 million people. However, by 2020, it is forecast to reach 500 million people.
The rapid expansion of the Chinese consumer base is reflected in Alibaba's revenue. In 2010, Alibaba's revenue was just over $1 billion. In 2013, it had risen to $5 billion. And last year, revenue came in at more than $11.75 billion. Revenue rose more than 100% in two years.
Must See: Learn How to Make a Killing with the Fastest-Growing Moneymaker on Earth
Jack Ma has also said he wants more than half of Alibaba's business to be in countries other than China. Alibaba is currently expanding to other countries in Asia, further growing the company's customer base.
After looking at the strengths and weaknesses of Alibaba, we make our BABA stock price prediction next, and it's a prediction you can't afford to miss…
Our Alibaba Stock Price Prediction