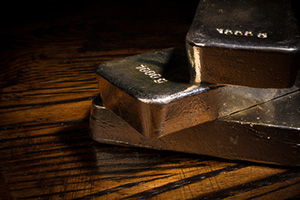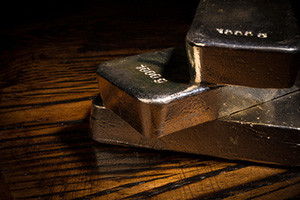 It's been an extremely volatile week for the spot silver price per ounce, sparked by Donald Trump's unexpected U.S. presidential victory.
Before we get into our year-end silver price target, here's how the precious metal has been trending this week following the election…
A Volatile Week for the Spot Silver Price per Ounce  
In today's (Friday) early trading, the spot silver price per ounce was lower by $0.21, or 1.61%, at $18.47. That put the gray metal on track to log a moderate 0.24% gain for the week.
But this week's action in the silver market was anything but moderate…
Spot silver prices initially jumped after Donald Trump was declared the 45th president of the United States. The precious metal spiked $0.42, or 2.3%, to $18.77 an ounce in the immediate aftermath of Trump's win. However, a sharp turnaround in global stocks put some pressure on the price of silver.
This week's Trump-inspired rally in worldwide stock markets, fueled by hopes for renewed growth, have had a mixed effect on the spot silver price.
Some investors who look to silver as a safe-haven asset turned their attention to riskier assets like stocks. The Dow hit an all-time high on Thursday, jumping 1.17% to end at 18,807.88. The blue-chip benchmark blew through its previous record high hit in August by almost 1%. The index was higher again Friday morning, on track for a new record.
Trump has pledged to spend $1 trillion on infrastructure, create jobs, repeal the Affordable Care Act, and shake up the financial industry. Investors are repositioning portfolios to include stocks poised for gains. The new attitude is "risk-on."
Still, that thinking bodes well for silver prices in 2017, because it has various industrial uses.
Why We're Bullish on Silver Prices in 2017
Silver is used to solder and braze alloys, batteries, glass coatings, and LED chips. It's also used in nuclear reactors, solar energy, RFID chips (for tracking shipments), semiconductors, touch screens, and water purification. Plus, silver is a key element in medicine and dentistry.
A pick-up in the global economy will be bullish for silver prices. And silver's dual trait as a safe-haven asset is not completely being overlooked.
Still, uncertainty looms over markets. As many relish in this week's rally and the Dow's milestone, many more are questioning if the gains are sustainable.
Without question, what Trump will do and say is uncertain. And we all know how much markets hate uncertainty.
Lingering questions include who Trump will name to key slots on the U.S. Federal Reserve during his White House tenure. Those appointments will impact markets and precious metal prices. Another wildcard is who Trump may choose to add to the Supreme Court. That too could affect markets, particularly the M&A space.
Plus, stock valuations have gotten pricey. And the second-longest bull market ever is looking tired to some. That's why many investors are bracing for a pullback.
Money Morning Resource Specialist Peter Krauth has a $22 an ounce year-end price target for silver. That's a level that looks quite achievable and lucrative for silver investors now.
Next Up: Our Newest Gold Price Prediction Indicates Triple-Digit Returns by 2020
Follow us on Twitter @moneymorning and like us on Facebook.
Related Articles: