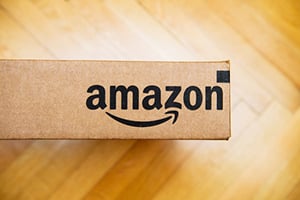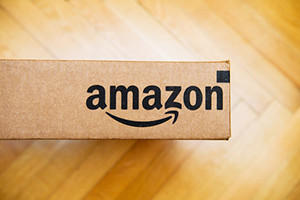 Amazon stock is down 12.49% this month as the war of words between President-elect Donald Trump and CEO Jeff Bezos continues.
But despite the pullback in Amazon stock today, we remain bullish on AMZN.
Before we get into our bullish stance on Amazon.com Inc. (Nasdaq: AMZN), here are some details regarding the acrimonious exchange between Trump and Bezos.
Why Amazon Stock Is Down This Month
Trump's beef with Bezos, and Amazon, has a lot to do with the president-elect's disdain for The Washington Post. Bezos, the founder and CEO of Amazon, is also the owner of The Post.
Trump thinks Bezos bought The Post in 2013 to persuade Washington politicians to keep Amazon's taxes low and help the company skirt antitrust scrutiny.
Trump has said that since he would be tough on Amazon, Bezos was using The Post to write ugly articles about the Republican candidate to keep him out of the White House.
"This is owned as a toy by Jeff Bezos who controls Amazon," Trump told FOX News in May. "Amazon is getting away with murder tax-wise. He's using The Washington Post for power so that the politicians in Washington don't tax Amazon like they should be taxed."
The slide for Amazon stock has continued into this week already. Today, Amazon stock is down more than 2.5% to below $720 per share.
Trending: Are you doing everything you can to grow your retirement "nest egg"? You can start today with our top 5 money-making investment reports – they're absolutely free…
Clashes between corporate America and politicians are nothing new. Still, Bezos took the high road after Trump's win. He extended his congratulations to the 45th president of the United States and tweeted: "I for one give him my most open mind and wish him great success in his service to the country."
While politics has pressured Amazon stock recently, this is just a short-term reaction from investors. We have been and remain bullish on AMZN stock, and view the recent pullback as a buying opportunity…
Why We're Bullish on AMZN Stock in 2017