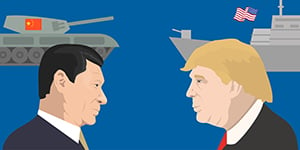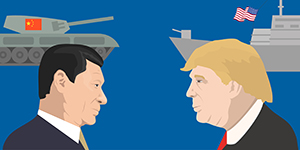 Last night, Chinese President Xi Jinping rang up President-elect Donald Trump to congratulate him on his recent election win.
During the phone call, Xi stressed the need for cooperation between China and the United States in terms of trade, reported Beijing's state-run TV channel China Central Television (CCTV) this morning.
U.S.-Sino trade relations were a key political point for Trump's presidential campaign, which kicked off on June 16, 2015. Since that day, the billionaire thrived on promises of hitting China with a 45% tariff on imported goods while taking on Beijing for currency manipulations. This, Trump vowed, would bring jobs back to the United States.
Must See: How to Make a Killing… When Everyone Else Is Panicking
But during last night's "congratulatory" phone discussion, Xi slipped in what many media sites have called a veiled threat to Trump: He stated that cooperation between the two countries "was [Trump's] only choice," CCTV reported.
Starting this morning, the "threat" theme took off in headlines:
"China Warns Donald Trump on Slapping Tariffs on Their Goods," International Business Times
"China Warns Trump About Starting Trade Wars," The Daily Beast
"China Warns Trump Over Possible Trade War," tech-centric media site AppAdvice
And influential Beijing media site The Global Times backed up Xi's warning. It went into detail about exactly what negative consequences will occur should Trump keep up with his anti-China rhetoric…
China Warns These U.S. Business Powerhouses Will Suffer If Trump Starts a Trade War