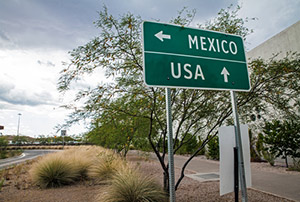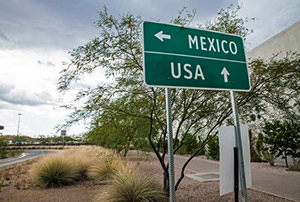 President-elect Donald Trump has promised to improve border security and build a wall between the United States and Mexico. And that has led us to one of the best stocks to buy now before he's sworn into office.
There's a huge new opportunity for defense stocks before Trump's sworn in, according to Money Morning Director of Tech & Venture Capital Research Michael A. Robinson.
"Forget about the Bill Clinton peace dividend. Forget about wartime footing under George W. Bush. And certainly forget about our walking away from the role of world's policeman under Barack Obama," Robinson said on Nov. 10.
U.S. defense spending is already incredibly high; the defense budget for 2015 was $600 billion.
According to Business Insider, that's more than the defense spending of the next seven highest-spending countries combined.
So no matter if border security includes a full wall, partial wall, or more fencing, defense spending will still be high.
"There is little doubt that under a President Trump, the U.S. military will go on one of its biggest growth periods in decades," Robinson said.
Trending: Top Picks for All 16 Positions in the Donald Trump Cabinet
You see, securing U.S. borders isn't just about building a wall.
Securing the borders also involves utilizing cybersecurity, combat systems, drones, surveillance, and reconnaissance equipment.
The proposed Department of Defense (DoD) budget for 2017 is already $582 billion. And Robinson believes that another $34 billion will be added for weapons exports, making defense "as strong and steady as any business could hope for."
According to Forbes, Trump's plans to increase Air Force fighters, missile systems, and soldiers could cost $500 billion to $1 trillion.
Not to mention that the wall itself is estimated to cost between $12 billion to $25 billion.
The best stock to buy now that Robinson recommends is relied upon heavily by the military for its services. And it's up 15% since Robinson recommended it back in April.
Now that military spending will increase, this stock should continue to climb. This is one of the best stocks to buy now before Trump is sworn in on Jan. 20, 2017…
One of the Best Stocks to Buy Now Under President Trump