We know the stock market was supposed to crash when Donald Trump pocketed 270 electoral votes, but stocks have been off like a shot ever since Nov. 9.
And that makes what I have to tell you today more urgent.
I'm looking at a small group of stocks that stand to do very well in the incoming administration. We got in last week, and this group contains some of the market's biggest gainers right now.
But it's not too late to get in on the action, or, if you're already in, make even more money...
The Rising Tide Will Not Lift All Boats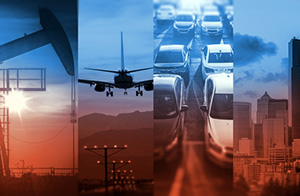 So-called infrastructure stocks - engineering companies, construction companies, heavy equipment makers, industrial materials manufacturers, miners, energy companies, toolmakers, and a host of other building-related industries - have mostly been out of favor.
Profit Opportunity: Get Shah's updates on this play, along with his free Insights & Indictments service. Click here.
With Donald Trump's election, investors have been rotating into these stocks at a furious pace, while at the same time dumping stocks they fear will be hammered if Mr. Trump makes good on his campaign promises.
While jumping on hot momentum stocks isn't a bad idea, rushing into the big gainers that just exploded higher in a matter of three days might be dangerous.
Everyone knows stocks don't go up forever. So piling onboard suddenly screaming stocks while the rest of the market struggles may not be the wisest move right now.
Besides, not all infrastructure-related companies are going to be employed in America's rebuilding.
If you own some infrastructure-related companies whose share prices have just popped higher, stick with them.
But because not all boats will rise with the coming tide, it makes sense to employ trailing stops on those positions.
By having stop orders down on your positions, and raising those stop orders as your shares rise, you can rest assured you'll lock in profits if the rush into them turns around on account of profit-taking or the fact that they may not be beneficiaries in the upcoming building binge.
Besides, we're not there yet.
Mr. Trump has to get into office and then he has to come up with the money to start the thousands of building projects we all want to see.
On the way there, he's going to come up against the dreaded debt ceiling in March, very early on in his first 100 days in office. He's going to find, just as Obama did, that raising the debt ceiling again, in the face of needing to raise hundreds of billions of dollars to rebuild America, isn't a slam-dunk.
Spending heavily on infrastructure will also put upward pressure on interest rates.
A showdown over raising the debt ceiling and the prospect of rising rates could hit the markets. And those aren't the only headwinds markets are facing.
Our Blueprint for Profiting on Trump's Infrastructure Boom
Join the conversation. Click here to jump to comments…
About the Author
Shah Gilani boasts a financial pedigree unlike any other. He ran his first hedge fund in 1982 from his seat on the floor of the Chicago Board of Options Exchange. When options on the Standard & Poor's 100 began trading on March 11, 1983, Shah worked in "the pit" as a market maker.
The work he did laid the foundation for what would later become the VIX - to this day one of the most widely used indicators worldwide. After leaving Chicago to run the futures and options division of the British banking giant Lloyd's TSB, Shah moved up to Roosevelt & Cross Inc., an old-line New York boutique firm. There he originated and ran a packaged fixed-income trading desk, and established that company's "listed" and OTC trading desks.
Shah founded a second hedge fund in 1999, which he ran until 2003.
Shah's vast network of contacts includes the biggest players on Wall Street and in international finance. These contacts give him the real story - when others only get what the investment banks want them to see.
Today, as editor of Hyperdrive Portfolio, Shah presents his legion of subscribers with massive profit opportunities that result from paradigm shifts in the way we work, play, and live.
Shah is a frequent guest on CNBC, Forbes, and MarketWatch, and you can catch him every week on Fox Business's Varney & Co.