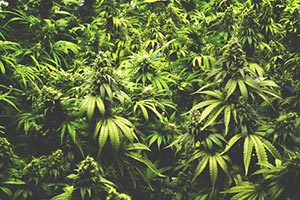 Scotts Miracle-Gro Co. (NYSE: SMG) stock is already up a staggering 34% this year, compared to the S&P 500's 6.4% rise.
And SMG stock is poised to rise even more as it just made three major investments in the marijuana industry that total $326 million.
In fact, Money Morning Director of Tech & Venture Capital Research Michael A. Robinson said SMG stock could soar 30% over the next 12 months as more states legalize marijuana.
If you're not familiar, Scotts Miracle-Gro makes lawn and garden products, like plant fertilizer and insecticide. But the company has recently begun expanding its product offerings into an obscure – but highly profitable – marijuana subsector.
We'll talk about this subsector and Scotts' three "marijuana" investments in just a moment. But before we do, here's why this Fortune 1000 company is investing in the marijuana industry.
Why Scotts Wants Exposure to the Marijuana Industry
On Nov. 8, seven new states legalized marijuana in some form. That brings the total number of states with a form of legalized marijuana up to 33. Twenty-eight of these states have legalized medical marijuana, and five have legalized both recreational and medical marijuana.
Big companies like Scotts are now embracing the public acceptance of marijuana.
That's because by 2020, the marijuana industry is projected to become worth $35 billion, according to a 2015 report from the Bank of America and Merrill Lynch.
With marijuana legal in many states, consumers are looking to cultivate their own plants. The marijuana-growing market could easily exceed $100 billion within five years, according to Robinson, who has created a 90-page report about investing in the marijuana industry. [Editor's Note: Check out Robinson's complete marijuana report, right here.]
Scotts, being one of the world's largest lawn-care and garden products producers, sees a major opportunity in this market.
And with its three new investments, Scotts has already started profiting from marijuana growers….
Why SMG Stock Will Benefit from These Three New Marijuana-Related Investments